Mark "Queen of Bermuda" Anderson is planning to host a lip syncing event at 9pm on Saturday evening [Aug 8] to both honour essential workers and celebrate LGBTQI Pride.
Mr. Anderson said, "This weekend would have marked the second annual Bermuda Pride parade. This is a tremendous milestone for Bermuda and just how far it has come on it's journey to accepting the LGBTQIA community.
Sybil performing at last year's Pride Parade: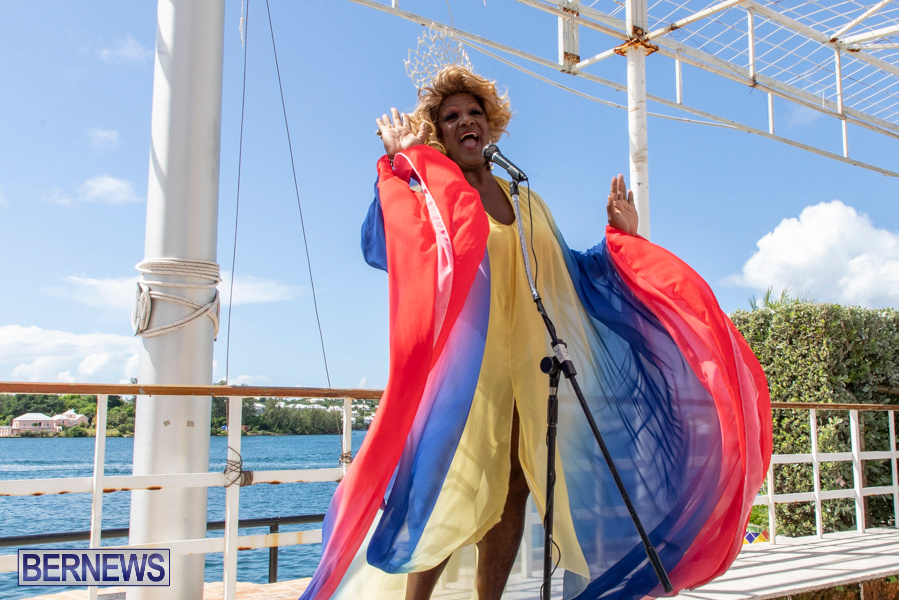 "Although COVID-19 has disrupted the world's day to day routine, let alone special events, Bermuda will still be having socially distanced and responsible events to mark this momentous anniversary.
"The Queen Of Bermuda has seven spots left for anyone and everyone of all walks of life who is willing to perform with me by lip-syncing to We Are The World in recognition of our essential workers on the weekend of Gay Pride on Saturday, August 8 at the Flag Pole; I'm also looking for anyone to film it live through social media.
"The characters are Billy Joel, Al Gero, Paul Simon, David Bowie, Hall & Oats, Huey Lewis, and Bob Dylan."

Read More About
Category: All