The Bermuda School Sports Federation recently held their Middle School Badminton championships, with some of the island's talented young players taking part.
G'zai Dyer from Warwick Academy won the Bermuda School Sports Federation Middle School Girls Under 13 Badminton Singles Title in straight sets over Tatem Brewer from Somersfield Academy 11-9, 11-4. Dyer had defeated fellow Warwick Academy student Amber Simons 12-10 in their Semi-Final while Brewer defeated Saltus Grammar Schools' Catherine Driscoll 11-6
Shelby Madeiros from Somersfield Academy defeated Warwick Academy's Imani Phillips 11-8, 11-8 in the Over 13 Girls Singles Final. Madeiros defeated Warwick Acdemy's Sanzia Pearman in their Semi-Final while Phillips defeated Emily Illston from Saltus 11-3.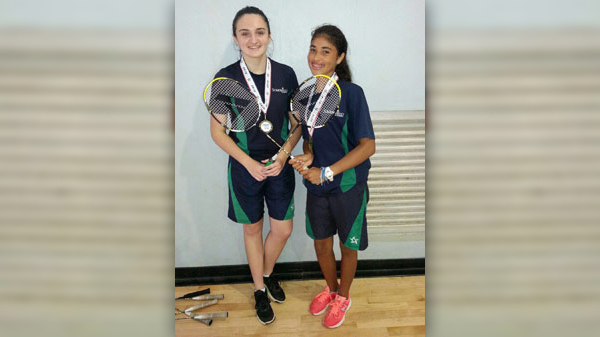 Brianna Ray and Caroline Driscoll from Saltus joined forces to win the Under 13 Girls Doubles Final 11-6, 11-4 over Dyer and Simons. In their Semi-Final Ray and Driscoll defeated the Warwick pair of Grace Arrowsmith and Ihziah Hunt 11-3. Simons and Dyer defeated the Somersfield pair of Brewer and Madeiros in the other Semi-Final 11-4.
Christina Costello and Shelby Madeiros joined forces to lift Somersfield Academy to a win in the Over 13 Girls Doubles Final over Warwick's Imani Phillips and Sanzia Pearman 11-9, 11-8. Costello and Madeiros defeated the Saltus pair Emily Illston and Xe'azjah Paynter 11-5 in their Semi-Final. Phillips and Pearman defeated the other Somersfield team of Rhiannon Higgins and Morgan Kempe 11-2.

Read More About