In the latest of a series of profiles of members of Bermuda's team in the Red Bull Youth America's Cup, we spotlight Danny Pell, who provided insight into the dedication and training that it takes to represent one's country at the very highest of levels.
A former Saltus Grammar School student, Mr. Pell says "this is a once in a lifetime opportunity to represent your country on such a massive scale in your own back yard."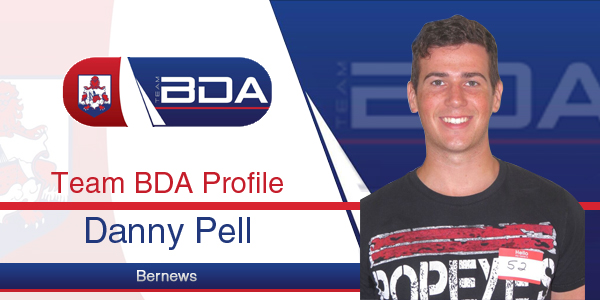 Q: Tell us something about yourself.
A: I am 22-years-old and attend the University of Waterloo in Canada; majoring in Economics and minoring in Politics. I am currently completing and eight-month work term with Ariel Re in the Property Insurance department. I attended Saltus Grammar School.
Q: What excites you most about the lead-up to race time?
A: It's hard to pick out a single thing. We've got five weeks of intense training camps this summer, two of which will be spent sailing M32s in Chicago, which will be amazing. But I'm looking forward to the early morning gym sessions, the comradery with my team, and zipping about on whichever boat they have us on. I can't wait to start.
Q: Do you think the Red Bull Youth America's Cup has the potential to leave a lasting legacy for Bermuda?
A: Absolutely! I think that this is just the beginning for Bermuda's young sailors. In competing in this tournament hopefully we'll be able to inspire the next generation of sailors but also establish an infrastructure that allows them to transition seamlessly to new heights.
Q: What made you try out for Team BDA in the first place?
A: The moment I saw the video promoting try outs be part of Team Bermuda I called my brother up from work and just said that we had to do this! That afternoon we started training for the first try-outs. At that stage we didn't actually expect to make it, we knew we were up against Bermuda's top athletes and some serious competition.
But we kept progressing and training and we both made the squad. Really we both want to represent Bermuda to the best of our ability and there's no better way than the America's Cup on home soil [or surf]!
Q: Now that you are in Team BDA what do you hope to achieve – you want to win, but do you think you will take sailing even more seriously and look for a career in it, or at least to get more involved in it?
A: Obviously we want to win! Beyond that I will definitely continue my training, sailing, and hopefully help to train the next generation of Youth America's Cup sailors.
Whether or not it becomes a career I think is somewhat dependent on how we perform next summer, but I can imagine all six America's Cup teams will be getting an application coming their way.
Q: Do you think that taking part in an event like this is something that will stand you in good stead for the rest of your lives?
A: It's an incredible opportunity and I don't think that you can overstate how much of an impact it can have. The training will be rigorous but it brings with it so many advantages; communication has to be impeccable in high pressure scenarios, the discipline to wake up early and hit the gym, or the commitment and relationships you build with your teammates are all that are invaluable.
Q: What does it mean to you to be a Bermudian, racing in Bermuda for Bermuda in such a prestigious event?
A: It means everything. This is a once in a lifetime opportunity to represent your country on such a massive scale in your own back yard. It just drives each of us beyond what we thought we were capable of because we're training for Bermuda.

Team BDA is Bermuda's entry into the Red Bull Youth America's Cup that will take place in the Great Sound in June 2017. They are mentored by Oracle Team USA and will race on the same high-speed AC45F catamarans seen during last October's Louis Vuitton America's Cup World Series in Bermuda.
The team comprises of 15 young Bermudians who will form the crew, the back-up crew and shore crew. Team BDA is being funded entirely by donations.
Team members are Connor Astwood, Mackenzie Cooper, Peter Dill, Preston Farrow, Na'eem Griffith, Philip Hagen, Kalin Hillier, Mustafa Ingham, Emily Nagel, Daniel Pell, Nicholas Pell, Owen Siese, Dimitri Stevens, Shomari Warner and Cecilia Wollmann.

Read More About