A restaurant in Royal Naval Dockyard is getting a makeover with a new name and new cuisine. Freeport restaurant has been taken over by husband and wife teams Natasha and Mazahim Shabdeen and their partners Srinivasan Nandagopal and Kayalvizi Srinivasan and has been renamed Anchor Restaurant, Bar and Lounge.
Mrs Shabdeen said the venue will feature contemporary cuisine with a selection of Bermudian cuisine "which is a demand of both tourist and locals".
"We will be open seven days a week serving breakfast, lunch and dinner with entertainment on the weekend and we will also offer a take-out service," she added.
"Our team has been working on owning and running a restaurant for the past four years.
"We have been looking at various properties, preparing a business plan, conducting surveys amongst the locals and doing research. Between the four of us, there is more than 50 years of hospitality experience."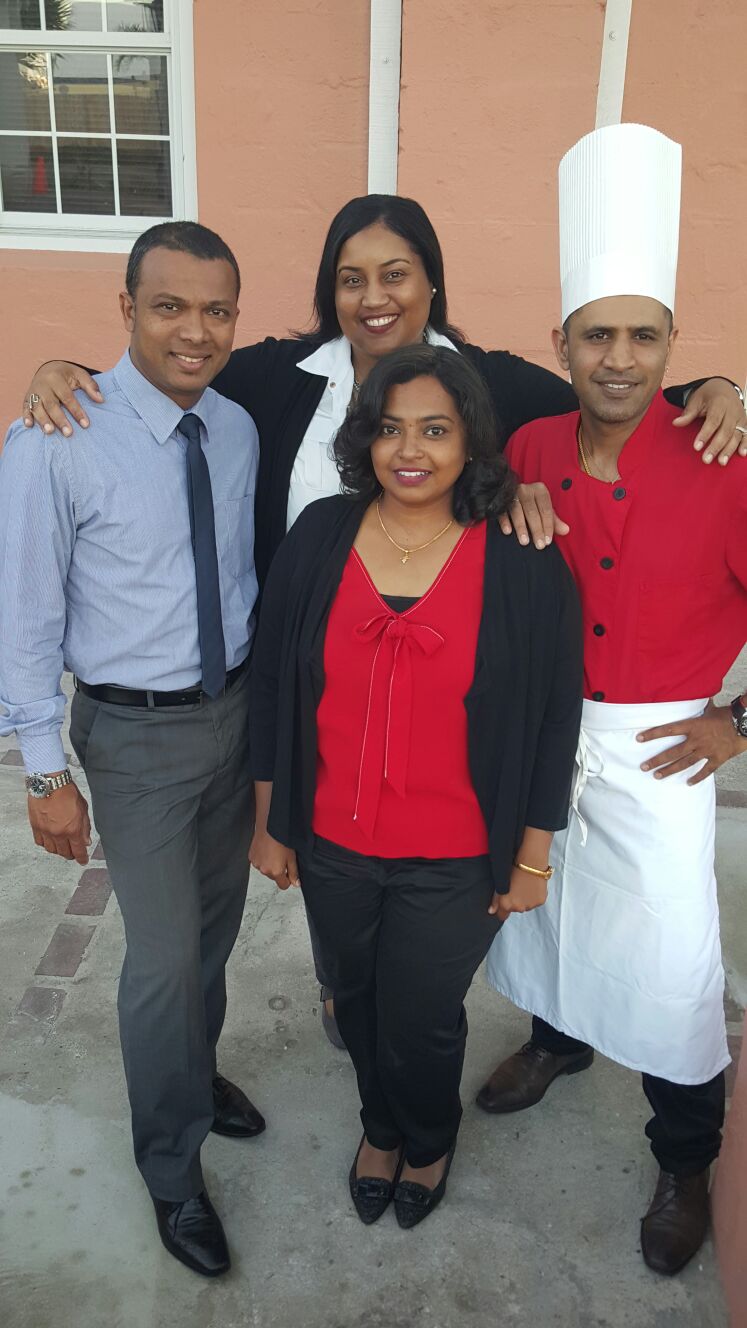 Mrs Shabdeen said her husband and partners were keen to give back to the community and help train young people.
"We want to revive the service art among our young people and we will do this by offering two students every summer from the Bermuda College an opportunity to intern at our restaurant and work in each area of service.
"Our daughter is currently completing her Associates in Hospitality Management at the Bermuda College and will continue in England in the fall to obtain her Bachelor's degree in Hospitality and Tourism Management and our partners' son is aspiring to be a Chef – so it is a family affair for us."
Joanna Cranfield, the Business Development Manager for WEDCo, said it was good to see new life being breathed into the restaurant.
"It is in a very important location, as you come into Royal Naval Dockyard by road, so it is very prominent. It is a great addition to the area and I cannot wait to see it when it is opened."
The Restaurant will have a soft opening early this month, serving breakfast and lunch and guests will be able to enjoy the Bar menu until 5pm and full service for breakfast, lunch and dinner after May 15.

Read More About
Category: All, Business, Entertainment, News