Foil Fest – which is set to take place on Saturday June 25th in Dockyard — is a unique event presented by America's Cup Bermuda [ACBDA], in conjunction with WEDCO.
It features Bermuda's three 'resident' America's Cup teams, Artemis Racing, Oracle Team USA [OTUSA] and SoftBank Team Japan, in a series of 'drag races' in the waters just off of the cruise ship docks in Dockyard.
There will be an event village with family friendly activities along with racing by other local sailing fleets and the Bermuda Pilot Gigs.
From 11am to 1pm, Oracle and Team Japan will open their Dockyard bases to the public and Artemis Racing will have a public presence at the event. The teams' AC45 catamarans will also be on moorings in Dockyard for public viewing.
"This event was created specifically for the people of Bermuda to get a closer look at the resident America's Cup teams and their incredible racing machines," said Adam Barboza, project manager for ACBDA.
"It has never happened before, here or anywhere else. The new America's Cup format is 'stadium racing', making it accessible on the land and water. Foil Fest fits this concept to a tee."
Foil Fest runs from 11am to 4pm and admission is free. You can learn more about the event at acbda.bm/foil-fest-2016.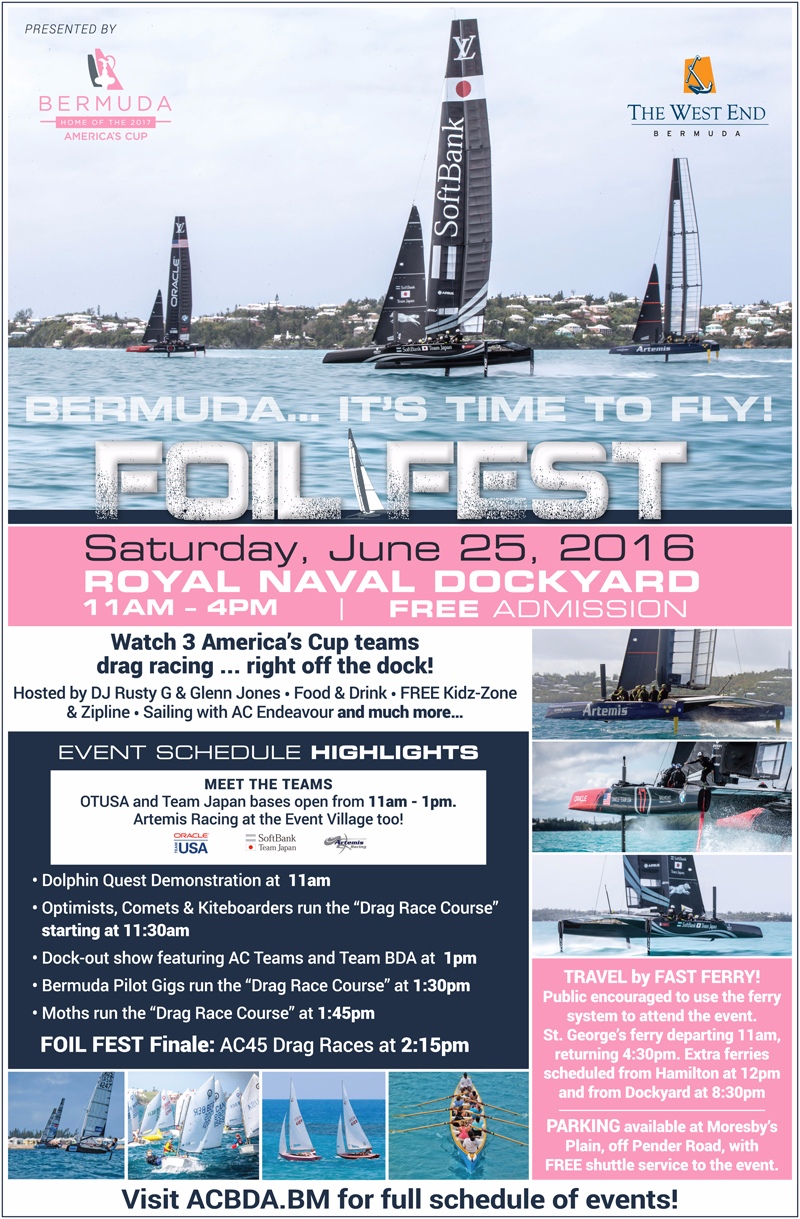 Read More About