Some of Bermuda's racers will also take part in Foil Fest when they run the same race course as the America's Cup catamarans at the Saturday, June 25 event.
Hosted by America's Cup Bermuda [ACBDA] and WEDCO, Foil Fest will be an opportunity for several local racing fleets to showcase their skills along with the high-tech catamarans of Artemis Racing, Oracle Team USA [OTUSA] and SoftBank Team Japan.
The unique 'drag racing' format allows for straight line races that run as close to the cruise ship docks at the Royal Naval Dockyard as possible.
One of the principles of the new style of the America's Cup is 'stadium racing' that can be enjoyed from the shore.
Mike Winfield, CEO of ACBDA says. "The drag race concept is completely unique to this event and we thought it would be great for some of the local fleets to run the course as well."
The local sailboat racers include junior sailors in Optimist dinghies, competitors from Bermuda's Comet class and Kiteboarders.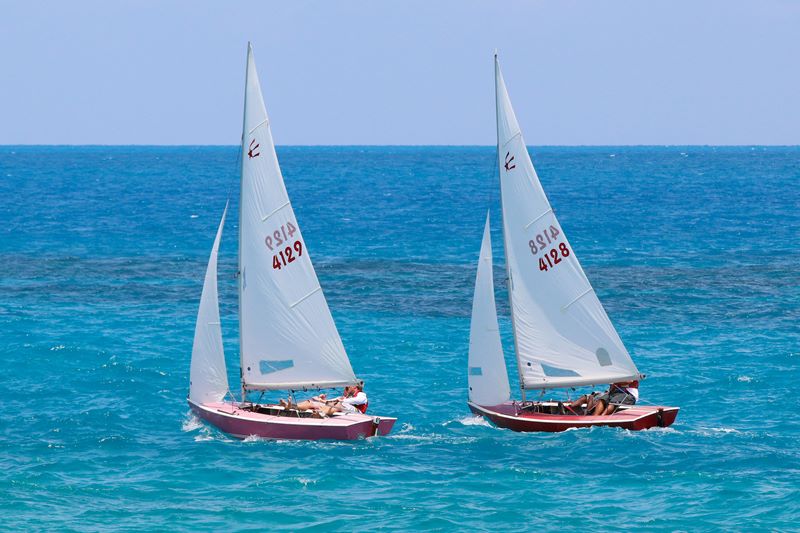 Gladwin Lambert of the Comet class says: "I've seen the AC45s out on the Great Sound and they are amazing machines. Racing this format in the Comets should be interesting, because it's not so much about tactics, just getting a good start and going fast.
"Of course we have the Edward Cross Long Distance race the weekend before and we're excited about being a part of Foil Fest as well."
Also racing at Foil Fest will be the Bermuda Pilot Gig Club [BPGC], who will do an exhibition race right before the main event.
Three of the 32-foot fibreglass vessels will line up in a showcase that represents an important part of Bermuda's maritime heritage. These boats are modelled on the traditional gigs that took the Bermudian pilots out to help them incoming ships negotiate Bermuda's dangerous reef system.
Debbie Jones of the BPGC, says: "We're obviously not in sail boats but the tradition of the pilot gig is deeply rooted in in our sailing history. Of course our traditional gigs were built for speed, so we're looking forward to showcasing them to people who haven't seen them in action yet."
Foil Fest runs from 11am to 4pm and, in addition to the racing action, will include public tours of the OTUSA and Team Japan bases plus taster sessions with the America's Cup Endeavour programme.
Artemis Racing will also have an on-shore presence at the event and all three teams will have their AC45s on moorings in Dockyard.
There will also be a 'course-side' event village offering food, drink, a free kids-zone and other fun activities for land-based spectators.
Andrew Dias, general manager, WEDCO, says: "We've seen from other events that the America's Cup can be as fun on-shore as it is on the water. The atmosphere is going to be great and something the whole family can enjoy."
Admission to the event is free and the public is encouraged to travel to and from the event using the public ferry system. Those travelling by car will be able to park at Moresby's Plain, off Pender Road, and a complimentary shuttle service will provide transportation to the event from there.
For more information, visit acbda.bm/foil-fest-2016.

Read More About