Dana Cooper is the lone Bermudian designer to feature in the International Designer Show of the Bermuda Fashion Festival; until now, she has been working from New York and selling her Bermuda-inspired beach wear and summer prints internationally.
Ms. Cooper said, "For a while I was more focused on selling my line overseas but more recently the focus has been selling here in Bermuda".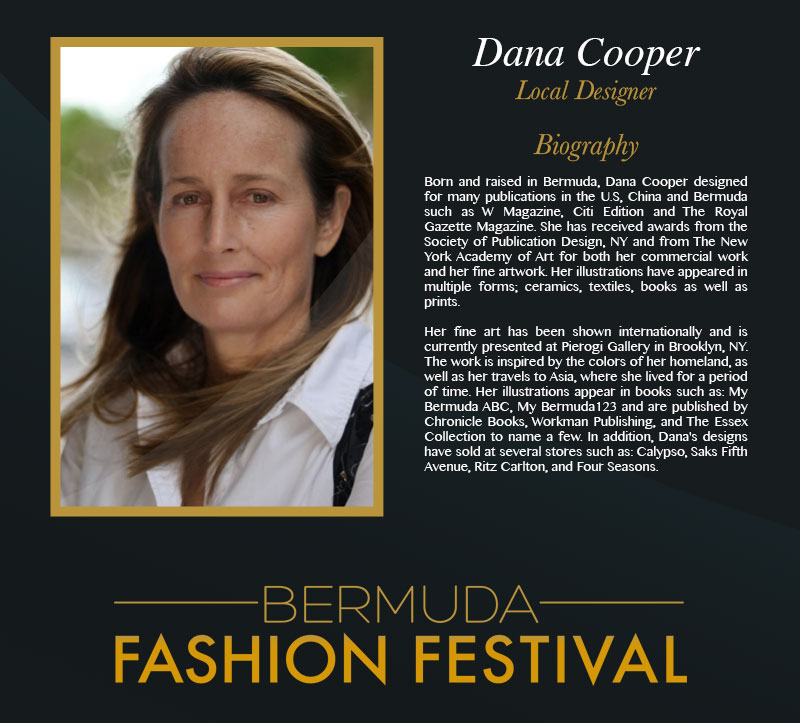 Dana Cooper, a BHS graduate, studied at Parson's School of Design in New York with a view to entering the fashion industry.
It wasn't a direct path though – she began with studies in Communication Design and designed for publications for many years until she began designing for fashion.
Ms Cooper, an illustrator and graphic designer at that time, was encouraged by a textile engineer in Indonesia to design on fabric."
The designer said, "I play around with themes. When I first started doing this 10 years ago it was almost by accident. I wasn't interested at that time as I was busy designing for a magazine in Beijing, China, but she kept encouraging me to just design a few pieces."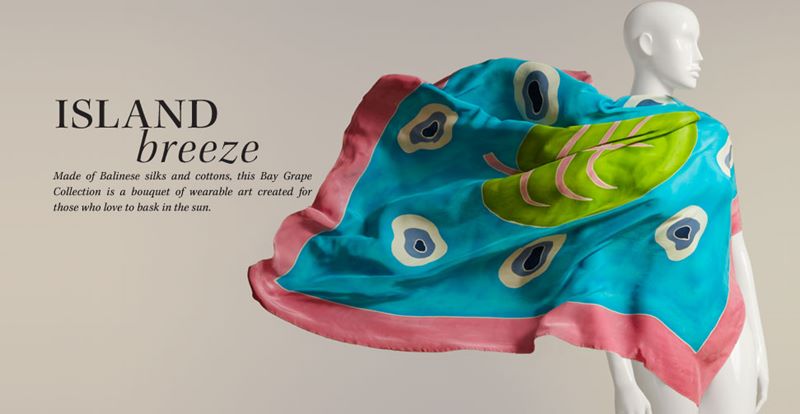 "So, I did, and I started with a simple beach wrap with a large Bay Grape leaf design and little islands around it.
"Being Bermudian it wasn't difficult to imagine the lush colours of the beaches and ocean around us. So I incorporated those colours and elements together in the fabric design.
"To my amazement, the results turned out to be better than I had imagined. It grew into a business, me designing in New York and importing from Bali; I really enjoyed the collaborative nature of working with fabric makers in Bali. It was pure synergy.
"My business is print design and I'm a designer so I'm constantly thinking of ways to design on a surface."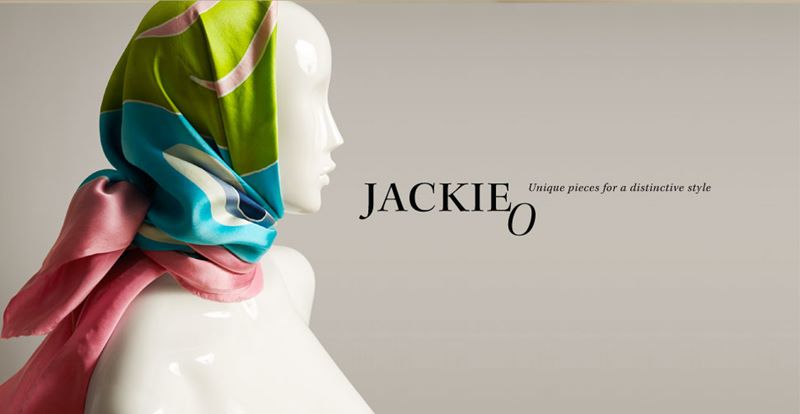 Every year Ms Cooper issues a new signature print, in past years it has been the Royal Palm and Bay Grape leaf; this year's will be revealed on the runway of Bermuda Fashion Festival's International Designer Show.
Her line is strongly print-driven. She creates a piece of art for each collection and while she has experimented in the past with solid colours.
Ms. Cooper said, "I don't want to let the cat out of the bag; it'll be a surprise."
"It's the unique print designs that really make the line distinct from others. Of course it's completely in my DNA and innate that it's Bermuda inspired; being Bermudian is a part of my identity."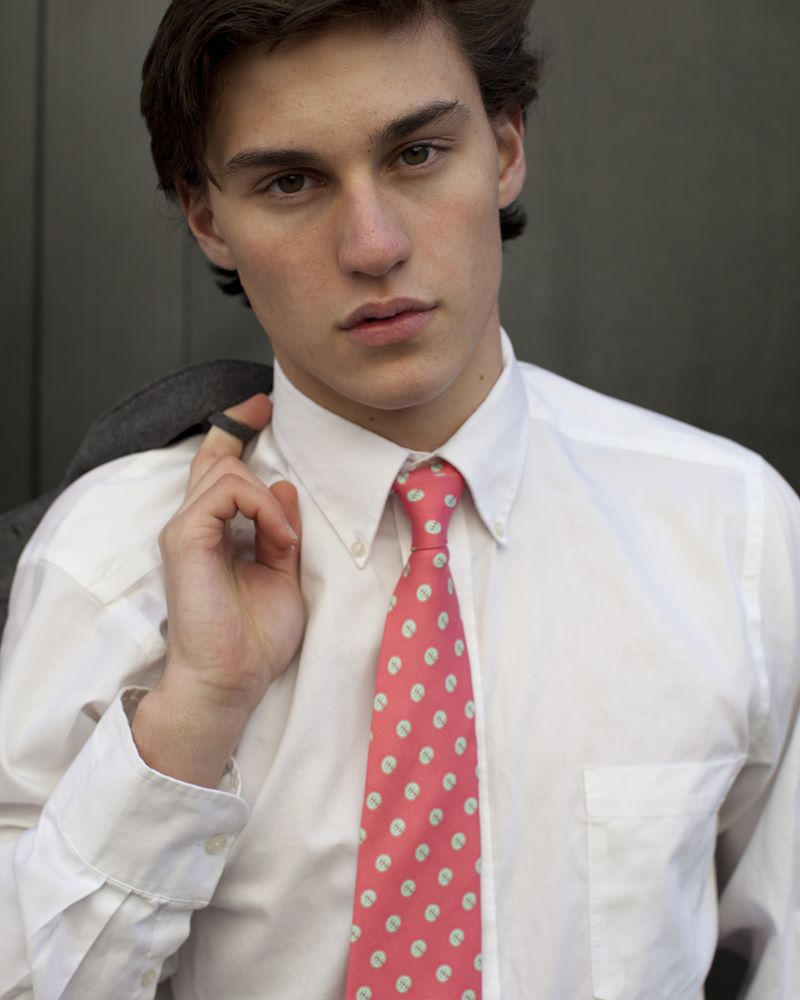 Ms Cooper's pieces are limited editions and she is toying with the idea of revisiting previous years works to create a 'Classic Collection'.
"Some pieces have more traction than others and people often ask me for designs that were from several years ago," she said.
"There's also a practical side to this fashion, the Italian fabric dries quickly and has a sun protection SPF +50 and is long lasting. The U.S. Olympic teams use it for its durability, softness and functionality."
Ms Cooper also designs complimentary men's accessories to the women's line, such as ties featuring the Bay Grape design and bow ties.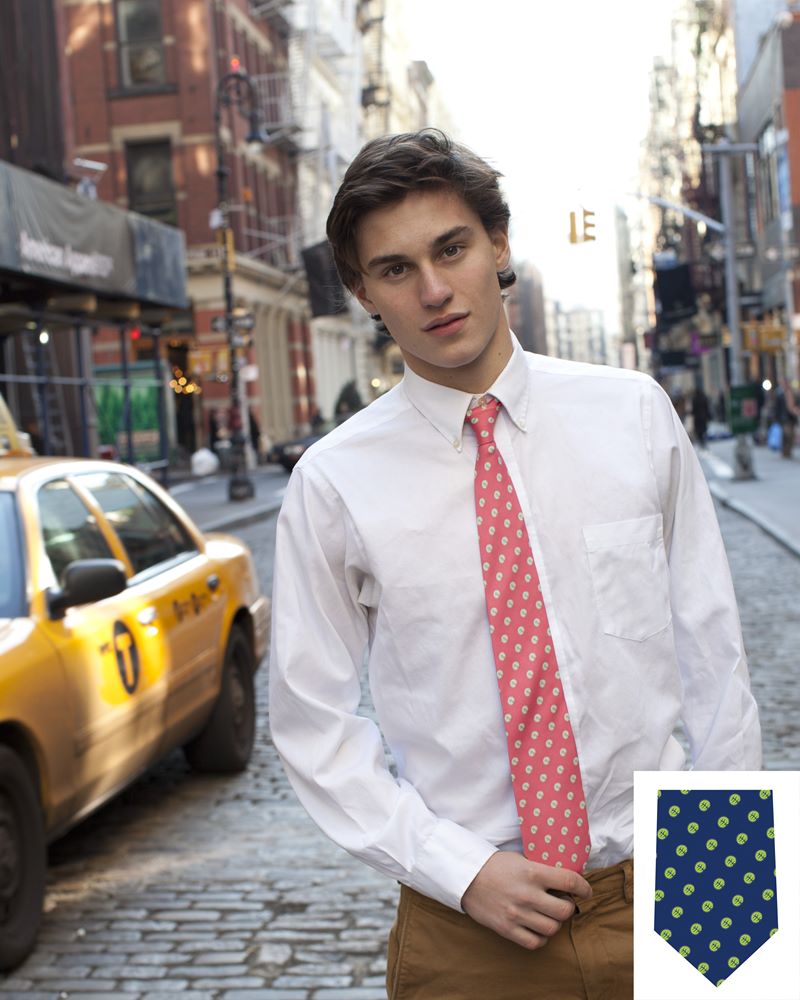 Ms Cooper's beachwear is available locally at the new Resort Boutique in the Hamilton Princess Hotel, Coral Beach Club, Regali at Tuckers Point Hotel, A.S.Coopers boutique in the Fairmont Southampton Hotel, and are also available online.
One of her designs is currently on display at Bermuda National Gallery as part of the Bermuda Biennial Collection, featuring four international designers connecting fashion as art.
Ms. Cooper said, "If you're really serious and passionate about it, you have to put in the hard work, believe in yourself and you will succeed one step at a time. It's really important to have the education, training, fellow colleagues, and mentors to be relevant in the industry.
"I went to design school for 5 years, getting a BFA from Parsons and doing summer art and design university programs as well, such as Parsons in Paris and Rhode Island School of Design.
"In a program you're studying many different aspects of art and design and developing ideas and skills. All of this informs your work and influences how you develop your discipline.
Photo by Todd Martin: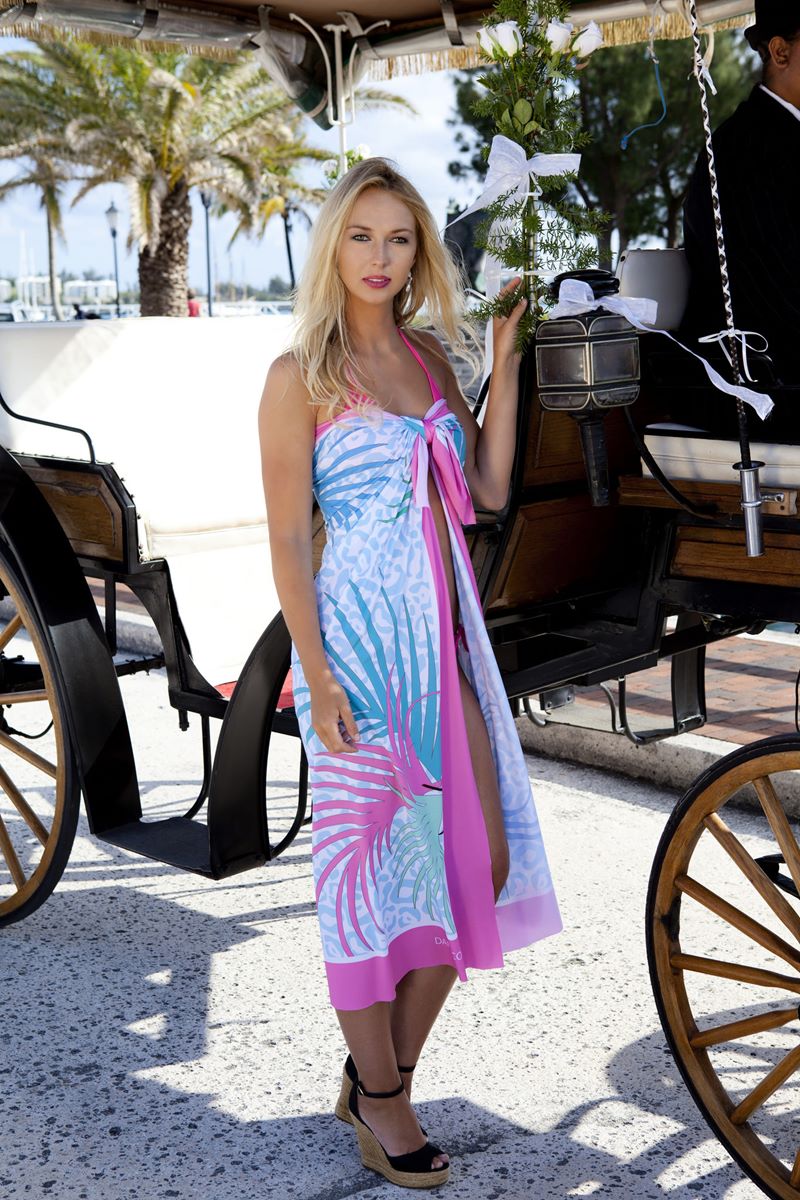 Bermuda Fashion Festival, produced by the City of Hamilton, is July 10 – 16 and is hosted in various locations in Hamilton as well as designer pop-up shops and a trunk show.
Attracting international designers, models, celebrities and media from the US, Caribbean, UK and Australia, the Bermuda Fashion Festival is in its 7th year.
Tickets are selling now from ptix.bm/bff and from City Hall offices. The schedule of the full week can be seen at bermudafashionfestival.com/eventspage

Read More About
Category: All, Entertainment, News, Style & Beauty