Preserve Marriage said they have arranged transportation for seniors who need transportation to get to and from the polls tomorrow.
East End : St. George's /Hamilton Parish / Smith's: Call 297-0239
Central : Devonshire/ Pembroke: Call 296-3184 or 335-6899
West : Paget/ Warwick : Call 236-7325
West: Sandys/ Southampton: Call 234- 3250
"As these areas have various Polling Stations, we ask that those Seniors calling for transportation please check to determine the location of your Polling Station and be sure that you have your identification i.e. Passport, Voter's Registration Card," a spokesperson said.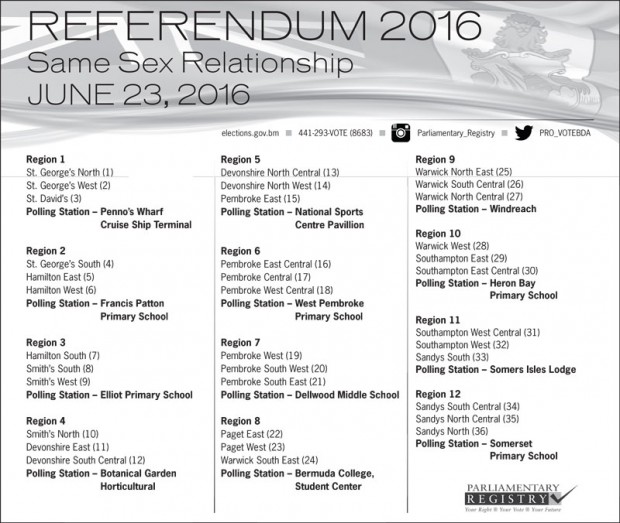 The referendum will be held on June 23 and will ask two questions: 'are you in favour of same-sex marriage in Bermuda?' and 'are you in favour of same-sex civil unions in Bermuda?'.
Read More About