[Written by Cathy Stovell]
I have to say a big thank you to Ras Mykkal for taking the time to share his butterfly fascination. His book Bermuda's Flying Flowers is a text book of sorts of the seven butterflies that habit the Island.
Written in his voice, he details the life cycle of the Cabbage White, Bermuda Buckeye, Cloudless and Clouded Sulphurs, Monarch, Gulf Fritillary, Red Admiral and Brazilian Skipper.
It was a throughly enjoyable learning discovery. Simple explanations next to beautifully detailed photos quickly carried me through the book leaving me wondering how I reached the end so soon, and craving details of yet more butterflies.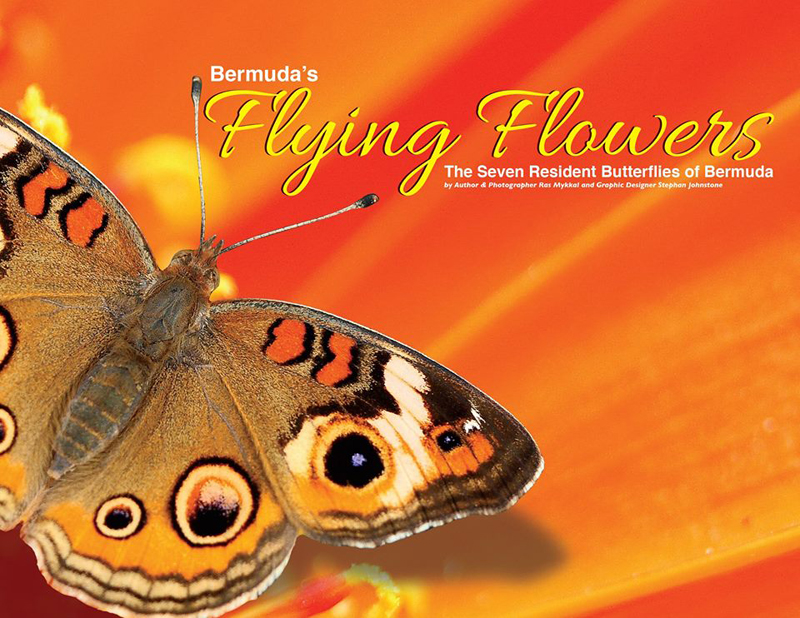 I've lived here all my life and I reckon I know more than the average person about the flora and fauna but reading this I learned I knew almost nothing about the butterflies here.
What an awakening I've had to my Bermuda butterflies! This text is a gem as it serves as an easy reference where there was none.
Perfect for parents and teachers who want to cultivate a love of nature in our children. And for anyone interested in our natural environment, it's a must have.

Read More About
Category: All, Entertainment