Ras Mykkal — the author of 'Bermuda's Flying Flowers: The Seven Resident Butterflies of Bermuda- — recently presented the Minister of Education Wayne Scott, and the Director of Bermuda National Library Joanne Brangman with books and companion posters.
Ras Mykkal and Minister Scott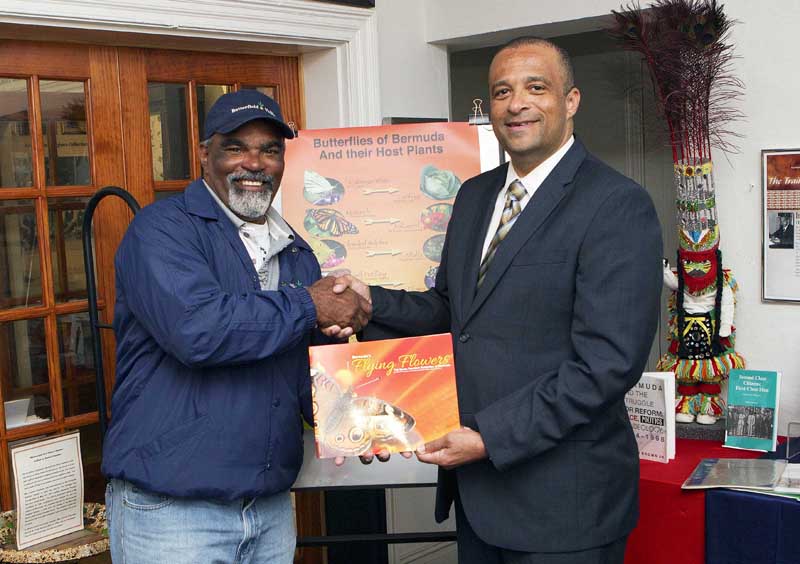 Bermuda's Flying Flowers documents the full life cycle of seven types of butterflies seen in Bermuda.
The book features the island's butterflies and provides a history of the island's migratory butterflies and their host plants. The posters will be distributed to all Bermuda public schools.
Mr. Mykkal also presented the Bermuda National Library [BNL] with copies of the book that will be placed in the collections at both the Main and Youth Libraries.
Director of BNL Joanne Brangman, Ras Mykkal, Minister Scott & Permanent Secretary Wayne Carey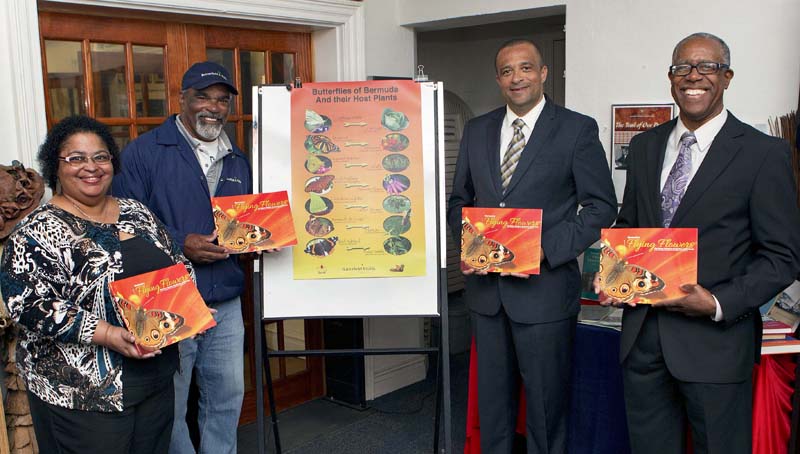 Minister Scott thanked Mr Mykkal for the donated and said, "On behalf of the Ministry of Education, we are delighted to receive these informative and educational posters depicting the life of butterflies in Bermuda. These posters are a welcomed educational resource for our students."

Read More About
Category: All, Entertainment