The Bermuda Under 15 Girls Football Team continues to impress at the 2016 CONCACAF Under-15 Girls' Championships in Orlando, recording their second consecutive victory with a 3 – 1 win over the Bahamas today.
The CONCACAF match report said, "Table-topping Bermuda [2W-0D-0L, 6 points] edged closer to a place in the 2016 CONCACAF U-15 Girls' Championship quarterfinals with a 3 – 1 win over Group E rival Bahamas on Saturday at the ESPN Wide World of Sports Complex.
"Leilanni Nesbeth netted a goal in each half to take her tournament total to three and Adia Gibbons added another in a performance that featured another strong defensive performance."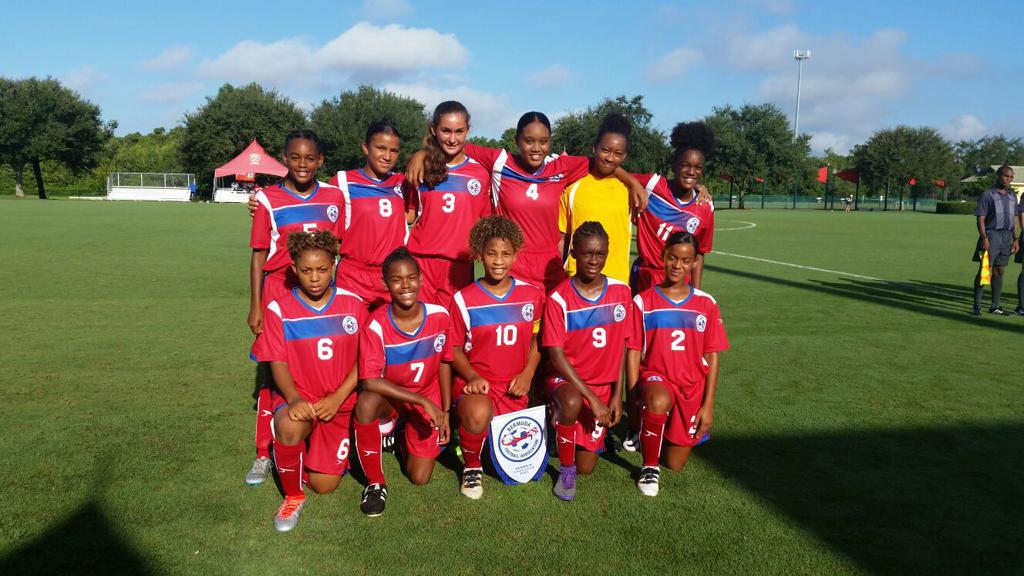 Bermuda's team includes Leilanni Nesbeth, Zakhari Turner, Adia Gibbons, Koa Goodchild, Gaiya Melakot, Megan Titterton, Tianna Mullen, Delia Ebbin, Emily Cabral, Danni Watson, Jadae Steede Hill, Trinae Edwards, Jya Ratteray Smith, Jaden Masters, Jordan Davies, Sh'Nyah Akinstall, Lindsey Pacheco and Nia Christopher.
There are over 20 nations competing in the tournament including Anguilla, Antigua & Barbuda, Bahamas, Barbados, Bermuda, Cayman Islands, Curacao, Dominican Republic, Grenada, Haiti, Jamaica, Puerto Rico, Santa Lucia, St Vincent & Grenadines, Trinidad & Tobago, US Virgin Islands, Costa Rica, El Salvador, Nicaragua, Canada, Mexico, United States and Venezuela.
The Competition is divided into 5 groups, and Bermuda was drawn in Group E with the Cayman Islands, Antigua & Barbuda as well as the Bahamas. They began competition with a 3 – 0 victory over the Cayman Islands, and will match up against Antigua & Barbuda tomorrow.

Read More About