Katrina Hassell, Amari Ebbin and Erin Fleming have been awarded the Southampton Parish Educational Awards for 2016.
The Southampton Parish Council said, "The Council wishes Katrina, Amari and Erin the best in their studies. All candidates have agreed to give back through community service to the Southampton Parish when they return to Bermuda."
"Katrina Hassell is currently studying to become a Doctor of Optometry and attends Trinity Western University. She is in her third year of study and has successfully maintained a GPA of over 3.0.
"Katrina has lived in Southampton for ten years and volunteers regularly at the Calgary Gospel Chapel. We are honoured to support Katrina's studies with a financial award of $5,000.00.
"Amari Ebbin has resided in Southampton Parish for 15 years and is a recent Honors Cum Laude graduate of Berkeley Institute. Amari has plans to further his studies at Sedbergh School where he plans to obtain his Professional Engineering License.
"His ambition is to become an Aerospace Engineer and the Southampton Parish Council is pleased to support this endeavor with a financial award of $2,500.00.
"Erin Fleming is a recent graduate of CedarBridge Academy. Erin will be attending Humber College in Ontario, Canada where she will be studying Interior Design. Erin graduated with a cumulative GPA of 3.36.
"A resident of Southampton Parish for 18 years, and a person of strong character and perseverance, the Council is honored to support Erin with a financial award of $2,500.00.
The Scholarship Committee was headed by Stacey-Lee Williams, Chairperson for Southampton Parish Council. Other scholarship committee members were Dionne Dowling, Lisa Spurling and Leonard Simons.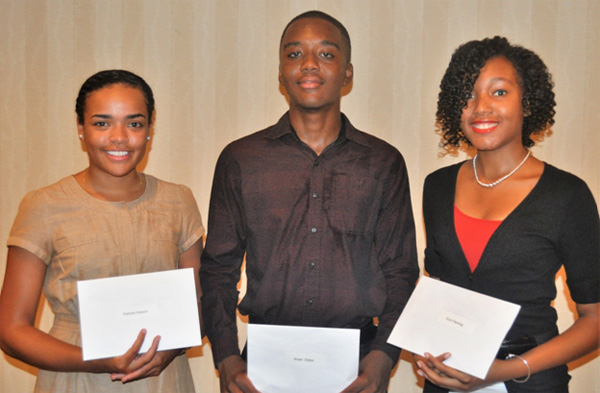 Read More About