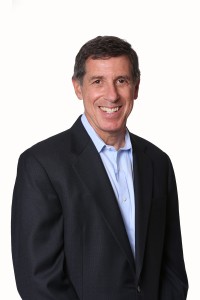 Hamilton Insurance Group, the Bermuda-based holding company for insurance and reinsurance operations that underwrite property and casualty risks in Bermuda, the U.S. and at Lloyd's, announced today [August 12] that Russell P. Fradin has joined its Board of Directors.
Mr. Fradin is the Lead Independent Director of Best Buy Co., Inc. and an Operating Partner of private equity firm Clayton, Dubilier & Rice [CD&R].
"I am pleased to welcome Russ to Hamilton's Board," said Hamilton's Chairman and Chief Executive Officer Brian Duperreault. "With his experience at the intersection of the financial services and technology industries, as well asin organizational development and consulting,Russ' resume is tailor made for a company leveraging data science to streamline the delivery of insurance products and services – and that's Hamilton."
Mr. Fradin joined CD&R in 2016. He served as President and Chief Executive Officer at SunGard Data Systems, a $3 billion software and IT services provider with 15,000 customers across more than 70 countries, from 2011 until the company's acquisition by FIS in November 2015.
Prior to SunGard, Mr. Fradin served as Chairman and Chief Executive Officer of Aon Hewitt, a global leader in human resource solutions. During his tenure, Mr. Fradin oversaw the successful September 2010 merger between Aon Consulting and Hewitt Associates, having been Chief Executive Officer of Hewitt since 2006.
Previously, Mr. Fradin was Chief Executive Officer of the BISYS Group and held a range of senior executive positions at Automatic Data Processing, both providers of business outsourcing solutions. He worked many years as a management consultant at McKinsey & Company, where he was a senior partner.
Mr. Fradin holds a Master's of Business Administration degree from Harvard Business School and a Bachelor of Science degree in Economics and Finance from The Wharton School at the University of Pennsylvania.

Read More About