Bermuda's Tyrone Smith has been credited for one of "Twelve Of The Sexiest Moments From Caribbean And Caribbean-Roots Athletes At Rio 2016," with an article saying that there is "no denying the sexiness" of a moment captured during his competition.
The News America article said, "Bermuda's Tyrone Smith may not have made it into the finals of the men's long jump in Rio, but there is no denying the sexiness of this moment he had during competition."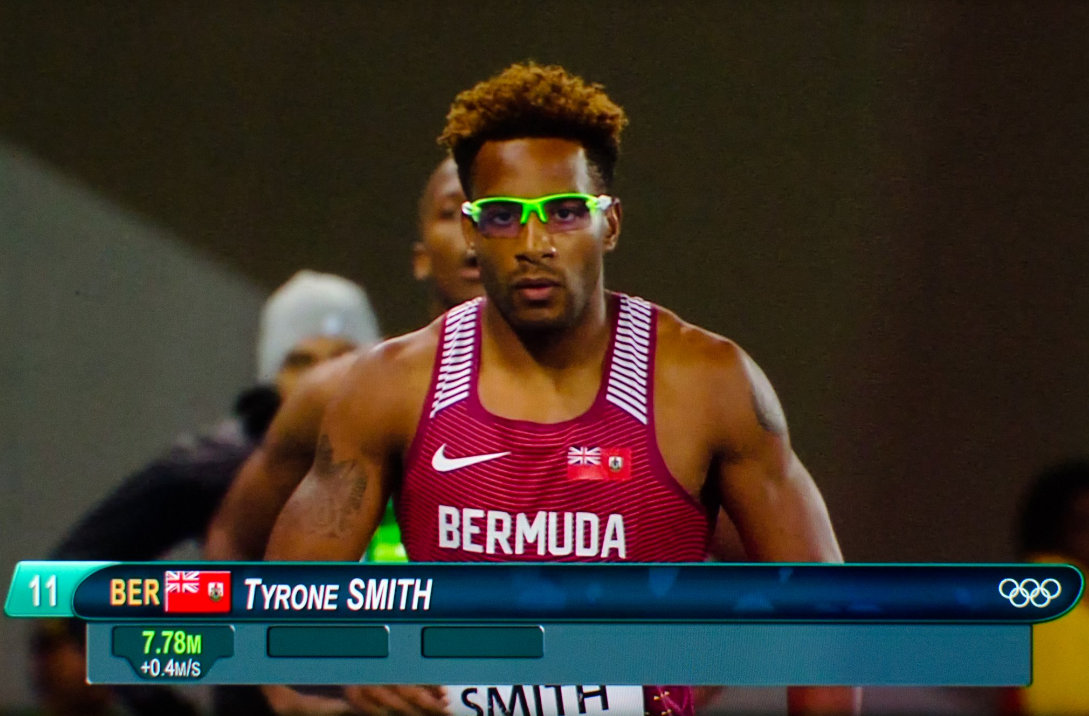 The other athletes on the list include Laurie Hernandez, Dimitri Bacou, Arianna-Vanderpool-Wallace, Yona Knight-Wisdom, Jennifer Abel, Asuka Cambridge, Mónica Puig, Usain Bolt, Elaine Thompson, Shaunae Miller, and Kerron Clement.
Smith — the Bermuda National Record holder and a three-time Olympian — placed 16th in the long jump with a leap of 7.81, and served as the flag bearer during the opening ceremony of these Games.
This isn't the first time Smith has attracted attention; in the 2012 Olympics, during the opening ceremony, Twitter exploded with hundreds of tweets about his dancing, with the long jumper being noticed by many Olympic watchers across the globe, leading some in the Twitterverse to note that they would be cheering for Bermuda specifically due to our 'dancing man.'

Read More About