AZURA Bermuda Boutique Hotel and Residences has just commenced construction on the property formerly known as Surf Side Beach Club, on the south shore in Warwick.
"The initial Phase will have 18 Hotel Residences providing up to 46 Hotel rooms. Also featured as part of the initial Phase will be a new poolside restaurant with exceptional ocean / reef views and the intimate new Spa AZURA," a spokesperson said.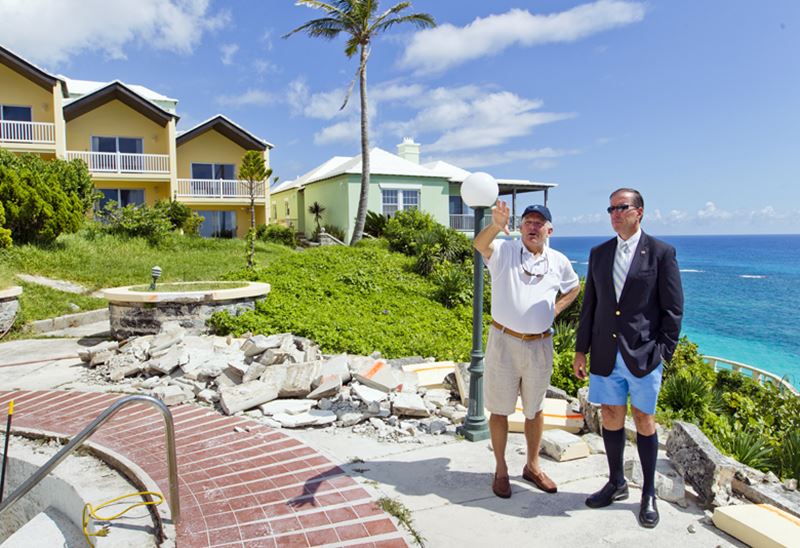 "Phase 2, already approved, has the ability to create up to 23 additional Hotel rooms for a total of 69 keys. Clearwater Development Ltd., comprised largely of Bermudian investors and headed by Bermudian hospitality and real estate veteran John Bush, is behind what is largely a new concept for Bermuda.
"Bermudians and overseas buyers can purchase a two or three-bedroom condominium or free standing Bermuda Villa ranging in size from 1,650 to 2,400 sq. Prices range from $799,000 to $1,995,000, with each Hotel Residence being whole ownership [999 years leasehold].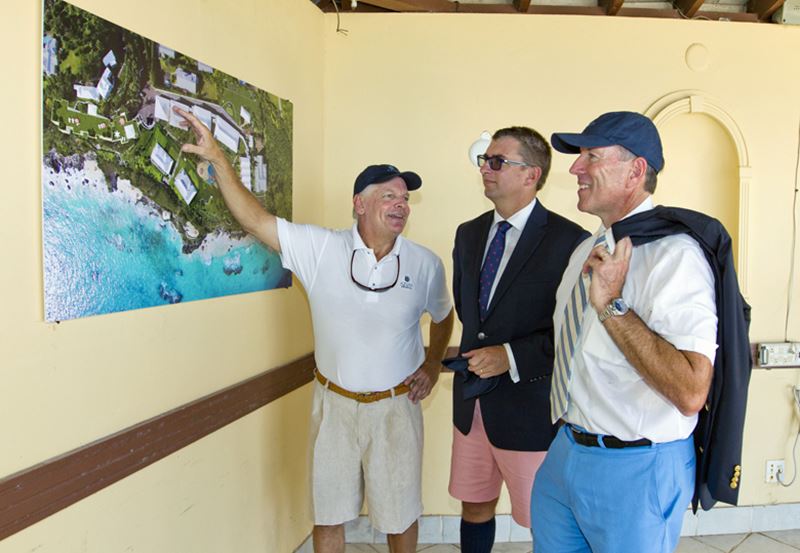 "All residences are designed specifically to allow each bedroom to function as a fully private hotel key. The owners can rent their entire residence, or any part of it through the AZURA Hotel management company. They may live in their residence on a full time basis if they wish, while still generating revenue by renting individual bedrooms through the Hotel.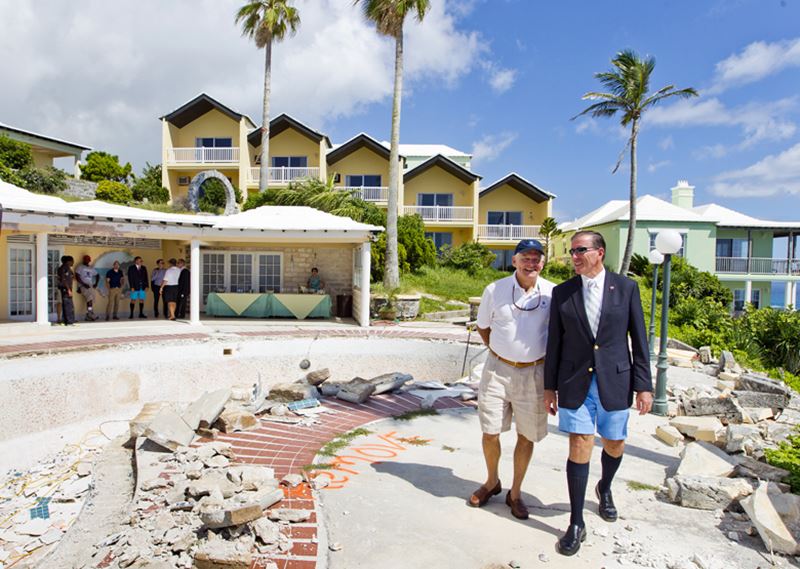 "A typical newly constructed or 'like new' renovated Hotel room includes stunning ocean views, 450+/- sq. ft. interior and 100+/- sq. ft. private verandah or garden, ensuite bathroom, and kitchen or kitchenette. Nightly rates are projected to be in the $275 to $475 range depending on season.
"One major benefit of purchasing in this development is that the Hotel Concessions that have been granted allow owners participating in the Hotel program to receive the very attractive purchase pricing, have land tax waived for five years, and enjoy duty free pricing on furniture, fixtures and fittings. And for overseas buyers, the property license fee is waived.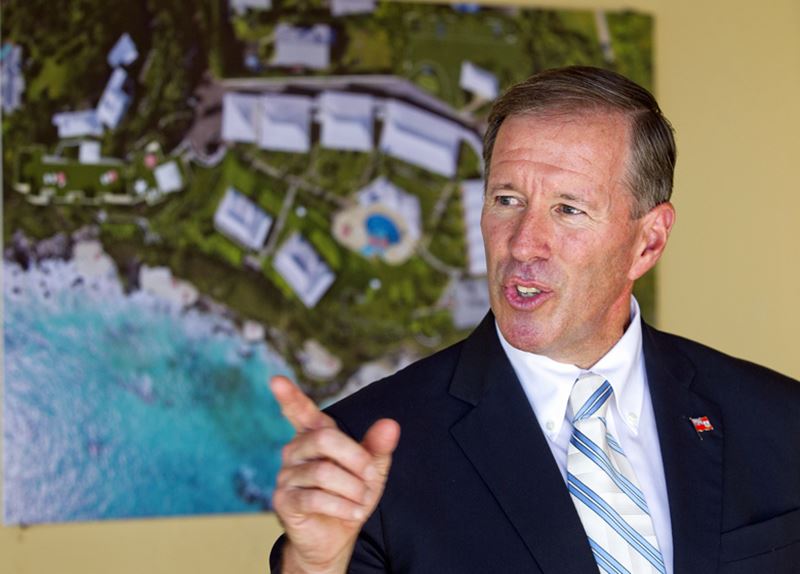 "The first order of business for the development team is under way and includes landscape and common area enhancements, expansion and improvements to the pool and restaurant area, and major restoration and reinforcement of the cliffs and beach area, including renovations to the sea walls and construction of elevated and protected beach areas. This initial scope of work will be completed over the next 3 to 4 months.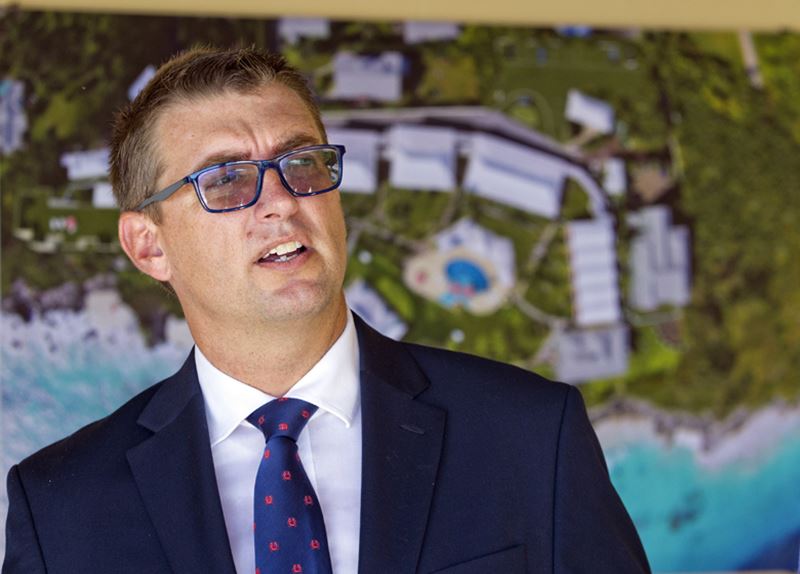 "Many of the existing buildings are going to be retained, and those are being thoroughly renovated. Three small buildings are going to be demolished. In their place, one new three-bedroom Villa is being built plus another two-story building that will have five 3- bedroom Villas.
"These newly constructed villas will have 10-foot ceilings with floor to ceiling glass facing directly over the beach and ocean. They also have vegetated or 'green' roofs, which create added green space and amenity areas for owners and hotel guests.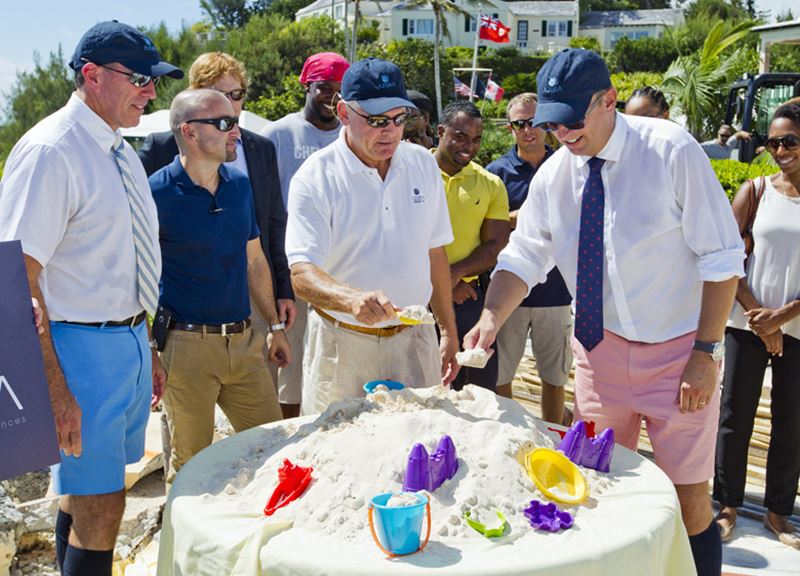 "Graymane Construction is the General Contractor, CTX Design Group is the project architect, and Entech Ltd. is the Structural Engineer. Renovations have commenced and initial occupancy by Hotel Residence owners and Hotel guests is scheduled for early summer 2017.
"Thad Crouch, another Bermudian and seasoned hospitality / real estate veteran, is Director of Sales for the AZURA Hotel Residences. He can be reached at 705-8890 or thad@azurabermuda.com.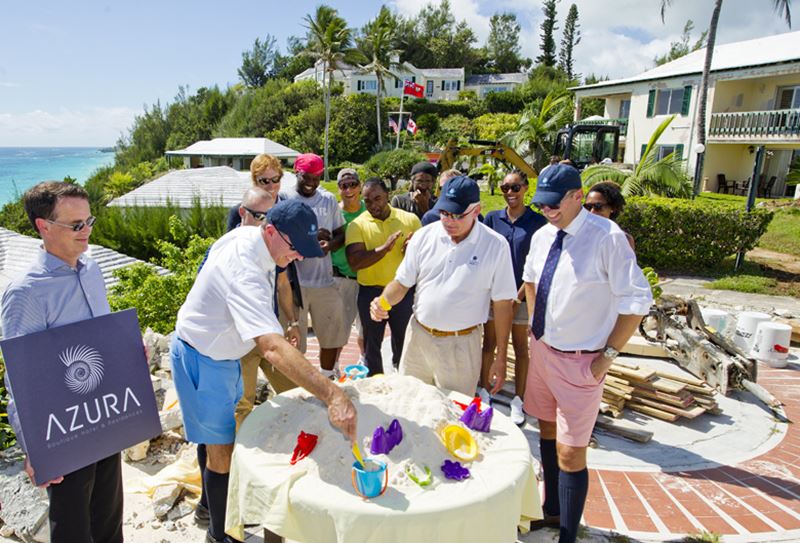 "For more information visit azurabermuda.com or contact John S. Bush III, President, Clearwater Development Ltd, 90 South Road, Warwick PG 04 Bermuda. Email at jsb@clearwaterdevelopmentltd.com."

Read More About