[Updated with video] Bermuda's Jessica Lewis finished 6th in the 100m finals at the 2016 Paralympic Games in Rio this evening [Sept 8], racing across the line in a time of 17.25.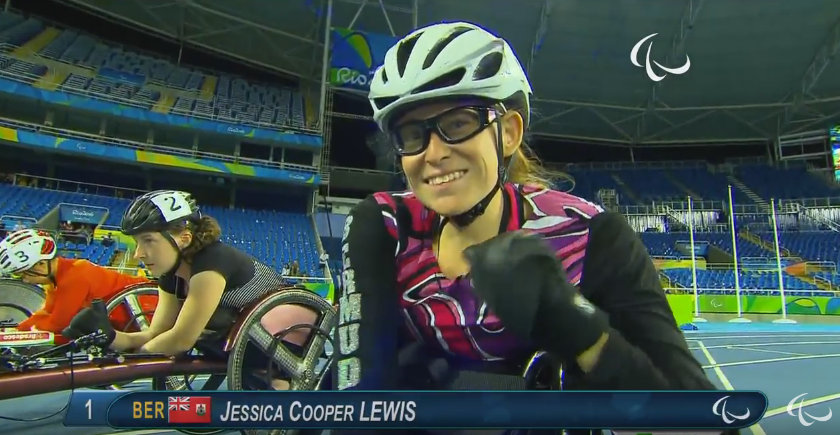 Lisha Huang from China won the gold medal with a time of 16.28, Hongzhuan Zhou from China won silver in 16.51, Angela Ballard from Australia won bronze in 16.59, Hamide Kurt from Turkey was fourth in 17.01, Samantha Kinghorn from Great Britain was fifth in 17.13, Lewis was sixth with a time of 17.25, Kelsey Lefevour from the USA was seventh in 17.31, and Ilana Dupont from Canada finished eighth with a time of 17.82.
In addition to the 100m, Lewis will also compete in the 400m and 800m, and is set to continue competition in Rio this weekend.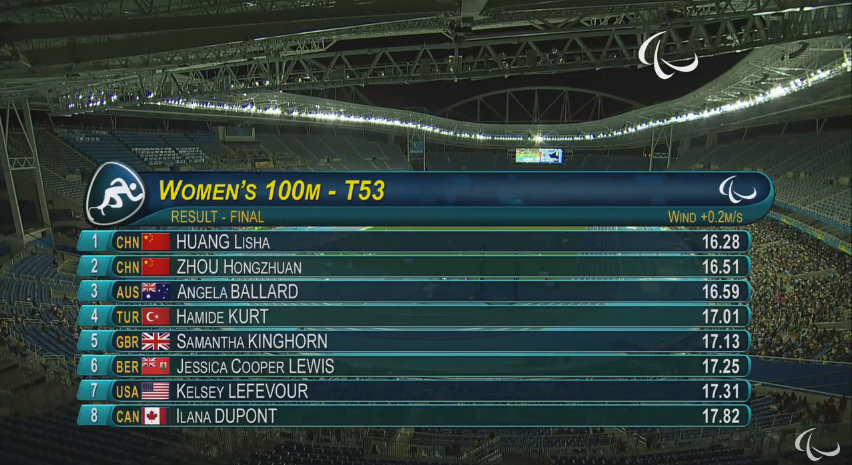 The 23-year-old sprinter will be back in action on Saturday, lining up in the 400m race.

Read More About