In the latest Bernews podcast, we sit down with Martha Dismont, the Executive Director of the Family Centre, which has recently launched a campaign called 'Neglect Is Abuse, See It, Stop It' to try and stem a significant rise in cases of child neglect.
Ms Dismont links the rise in neglect cases directly "to the conditions we are seeing in Bermuda", "particularly the rise in unemployment among locals".
"Parents are stressed and therefore not really able to think about these issues that we are finding affect children."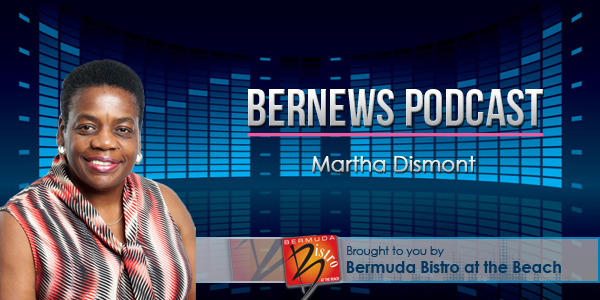 She said the campaign is designed to try and support parents to help them think more about the signs of neglect and paying attention to the issues affecting children.
There are some blatant issues that affect children and lead to neglect such as domestic violence, but other, subtler, things like leaving a child with a relative to care without knowing what might actually be happening to the child, she said.
The campaign is not just aimed at parents – they might be working three jobs and be busy all hours of day and night – it is also aimed at the entire community.
"This is not blame or shame, it is raising awareness. We hear from the community that 'I was not aware'. We are a community under certain conditions at the moment."
24-minute podcast with Martha Dismont | Brought to you by Bermuda Bistro at the Beach:
Neglect, she says, is also multi-generational – one set of parents sees neglectful behaviour as the norm and that norm is passed down the generations. "There are homes where there is not good nurturance, we find that to be quite rampant."
One case of neglect that stands out for Ms Dismont is when a student was given lunch consisting entirely of bacon.
"I remember a brief instance when I was talked to a teacher at a school who told me what children were bringing in for lunches. She said how shocked she was one day when a young boy had his lunchbox and it was full of just bacon.
"That was his lunch, full of bacon. That is neglect, that is physical neglect."

Bernews' podcasts aim to provide an in-depth look at current affairs, and the text extracts above represent only a small portion of the full interviews.
You can also download the episode in MP3 format here, view past podcasts here, subscribe via iTunes, access podcasts via TuneIn, or download the Bernews app and enjoy advance listening, with each episode available for download directly to your phone or tablet earlier than it is released on our main site.

Read More About