Bermuda would descend into chaos if it were not for the contribution of the charities on the Island. That is the view of Elaine Butterfield, the executive director of the Centre on Philanthropy, who speaks candidly in this latest edition of Bernews' podcast about the future of the charitable sector.
"The charitable sector in Bermuda facilitates the Government's social agenda," she says. "I earnestly believe that we would be an island existing in chaos without the contribution that the charities provide."
She adds in the interview: "It is admirable to see the debt going down but I think there needs to be more of a holistic approach. The economy has not just affected society in Bermuda, it has also affected the charities that provide the services.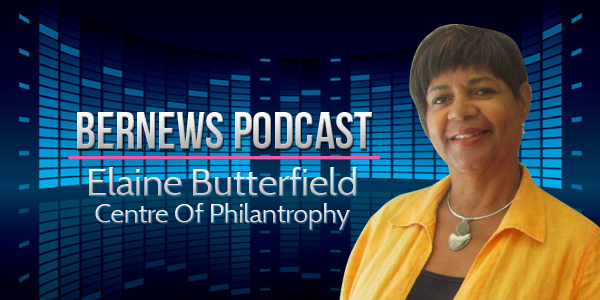 "In spite of the fact that we are lowering our debt, there are still charities that are closing down, people are still not having food to eat, people are still not having a place to stay.
"There needs to be just as much concern for hope and the lack of hope that people seem to have in our society nowadays which has increased for charities in our society."
The Centre on Philanthropy will soon be launching a new programme working with Government organisations to train up people and hiring them out to non-profits who otherwise could not afford to hire staff. A deal will be worked out whereby they can be hired for a much reduced rate.
The new programme is also designed to help charities collaborate more closely and it will also offer advice on mergers.
19 minute podcast with Elaine Butterfield, the Executive Director of Centre of Philantrophy

Bernews' podcasts aim to provide an in-depth look at current affairs and different issues affecting the Island, and the text extracts above represent only a small portion of the full interview.
You can also download the episode in MP3 format here, view past podcasts here, and subscribe via iTunes, or download the Bernews app and enjoy advance listening, with each episode available for download directly to your phone or tablet earlier than it is released on our main site.
Read More About