In the latest Bernews Podcast, we talk to Dr Claudette Fleming, the Executive Director of Age Concern, about issues affecting senior citizens in Bermuda.
Dr Fleming talks about research she has done in Bermuda as well as the effects of the recession on Age Concern's members.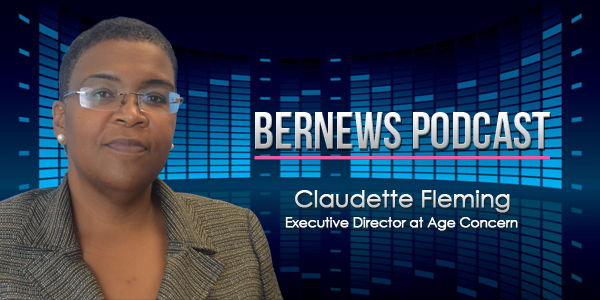 She also addresses the issue of income disparity and wealth transfer – where people sell their homes to have money to live off meaning less wealth is transferred to children.
Dr Fleming, who stressed she was speaking anecdotally, said: "I would say that at the height of the recession we were seeing more people in need of assistance and it was a shock to the system." Since then, however, the extent of requests for support have fallen, she said.
34-minute podcast with Claudette Fleming:
"Today I am more concerned about the income gap that is happening very slowly and we are not recognizing it," added Dr Fleming.
"We suffer from not living within our means and in times past we had access to money and that access is not so readily available now."

Bernews' podcasts aim to provide an in-depth look at current affairs, and the text extracts above represent only a small portion of the full interviews.
You can also download the episode in MP3 format here, view past podcasts here, subscribe via iTunes, access podcasts via TuneIn, or download the Bernews app and enjoy advance listening, with each episode available for download directly to your phone or tablet earlier than it is released on our main site.

Read More About