Bermudian swimmer Julian Fletcher recently competed at the FINA World Cup meets in Asia, making a very impressive showing which saw him set three new Bermuda records, and become the first Bermudian to swim in a World Cup final.
The three national records broken included 50 BR – 28.65 [World Cup Singapore]; 50 BR -28.50 [World Cup Hong Kong]; and 100 BR -1:01.57 [World Cup Hong Kong].
Mr. Fletcher said, "I qualified to swim in the 100 BR Final in Hong Kong, and in doing so became the first Bermudian to swim in a World Cup final. A national record in the morning [1:01.57] put me in Lane 8 going into Finals. I earned three national records, and had six personal best times in six total days of racing."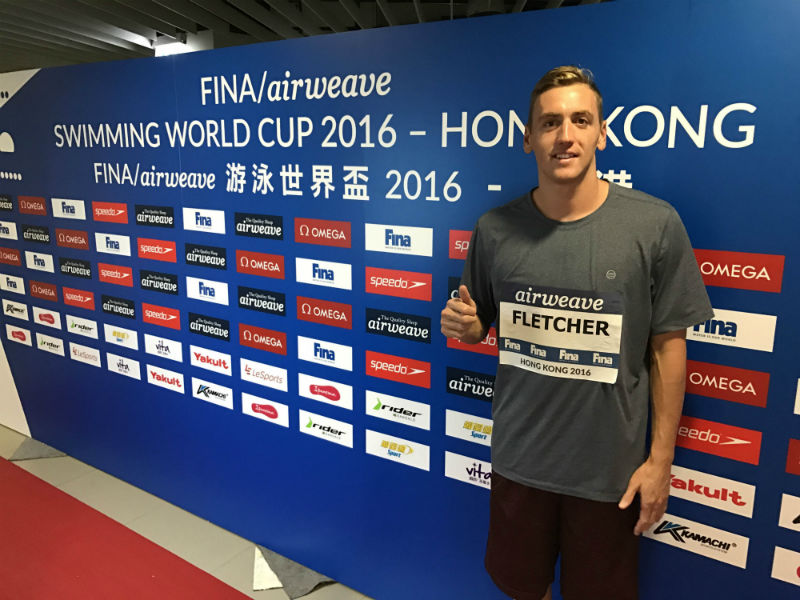 "Being the first Bermudian to compete at the World Cup was an incredible experience, and being able to represent Bermuda in finals was special," Mr Fletcher said.
"I am building my training towards competing at the FINA World Championships SC in Windsor Dec 6-11th. I'm satisfied with my results from these meets, and I believe that I can improve on my performances in Windsor, ON.
"Bermuda is sending a team of three to the FINA World Championships in December, including Rebecca Heyliger, National Coach Ben Smith, and myself."

Read More About