On Sunday 13th November, the Anglican Cathedral on Church Street will be hosting a special Remembrance Day service at 10:00.
"What makes it more special than in previous occasions is that this year marks the 100th Anniversary of the active involvement of Bermuda's two volunteer forces, the Bermuda Militia Artillery and Bermuda Volunteer Rifles Corps arrival who left our shores in 1916 to join with other allied forces from around the Empire and Commonwealth in the First World War," a statement from the Church said.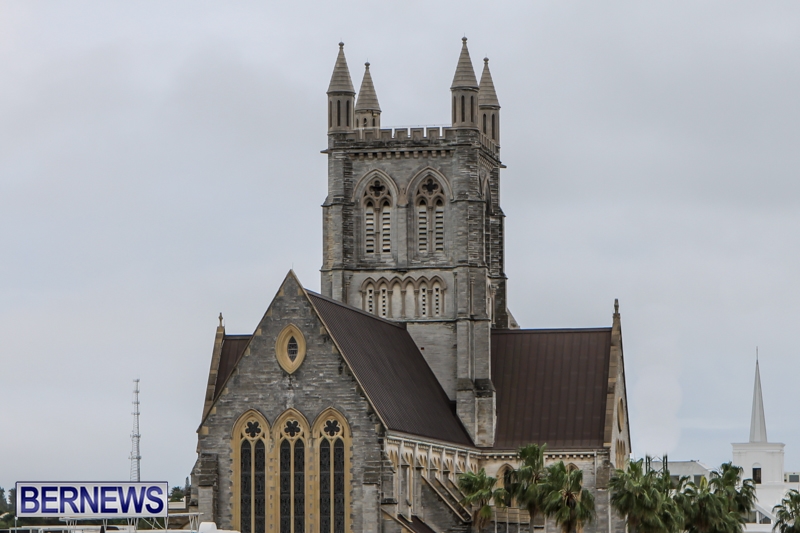 "Upon arrival, they were immediately deployed in what was to become one of the bloodiest battles in history – the Battle of the Somme where our soldiers acquitted themselves with honour.
"In recognition of their sacrifice the Cathedral has been given 4 ceramic poppies – part of an exhibition that took place around the Tower of London in 2014 called 'Blood Swept Lands and Seas of Red'.
"These poignant works of art will be housed in the Warrior's Chapel at the Cathedral as a permanent reminder of sacrifice of so many – ninety from Bermuda alone in that conflict and of the wounded and their families who were forever changed by this experience.
"Dignitaries from across the Island have been invited to attend the service alongside all uniformed and public service groups, including the Royal Bermuda Regiment officers and cadets. Members of the public are encouraged to be there.
"Bishop Dill would like to extend a special invitation to those whose ancestors may have fought in the First World War and to bring any stories or memorabilia to the Cathedral prior to the event that could be displayed. Already the Warrior's chapel contains some photographs and trench art that has been loaned by Ms. Carol Everson.
"Each of the four poppies will be brought in by those whose forbearers were associated with either the BMA or the BVRC. Wreath will also be laid by a War Veteran and other dignitaries alongside the playing of the Last Post and the observing of 2 minutes of silence.
"Traditional hymns will be sung, prayers said and a solemn Eucharist observed – open to all who attend. For those unable to be there, the service will be broadcast on Power 95 and will be recorded by CITV for airing at a later date.
"At the going down of the Sun and in the morning, we will remember them."

Read More About
Category: All