In the latest Bernews podcast, one of Bermuda's greatest athletes of all time, Flora Duffy, says being a world champion is something she has dreamed of since she was eight-years-old.
Ms Duffy was back in Bermuda taking a short break after a grueling year which has seen her achieve outstanding success.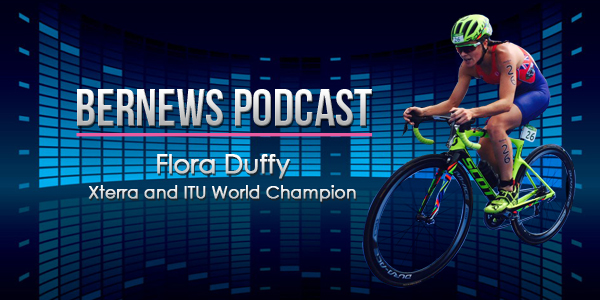 "When I started racing, I looked up to the world champions and I was like, wow, if I am ever there it must be amazing and life changing and then I won it and realized that life is pretty much the same," said Ms Duffy.
"You get more exposure and more respect from your peers in the sport," she added.
On whether she has any goals left, she said "of course!", one of which is to improve on her Olympic placing in Rio where she was eighth.
16-minute podcast with Flora Duffy:

Bernews' podcasts aim to provide an in-depth look at current affairs, and the text extracts above represent only a small portion of the full interviews.
You can also download the episode in MP3 format here, view past podcasts here, subscribe via iTunes, access podcasts via Tune In, or download the Bernews app and enjoy advance listening, with each episode available for download directly to your phone or tablet earlier than it is released on our main site.

Read More About