With a good number of participants missing for the fourth race of the Flying Colours Mountain Bike Race Series presented by Beck's Beer and Furniture Walk, a smaller field in all divisions was left for the recent Fat Tire Massive Race.
In the Male A division, Mathew Oliveira took control on the first lap and never looked back, finishing in first place. Gary Raynor held a comfortable 2nd place and Chequan Richardson took the 3rd spot after battling with Adam Kirk.
A visiting rider, Felicia Stancil, who competed and won a gold medal for Team USA at the Pan American Games, decided to give the Fat Tire Massive race series a try and took first place in the Female A division. She was the only rider in this division.
In the Veteran division, Chris Roque once again took first place, Padraic Browne took second place and David Byrne came in third.
In the male B division, Conner White took first place, Blake Camara took second, and Charles Swart took third.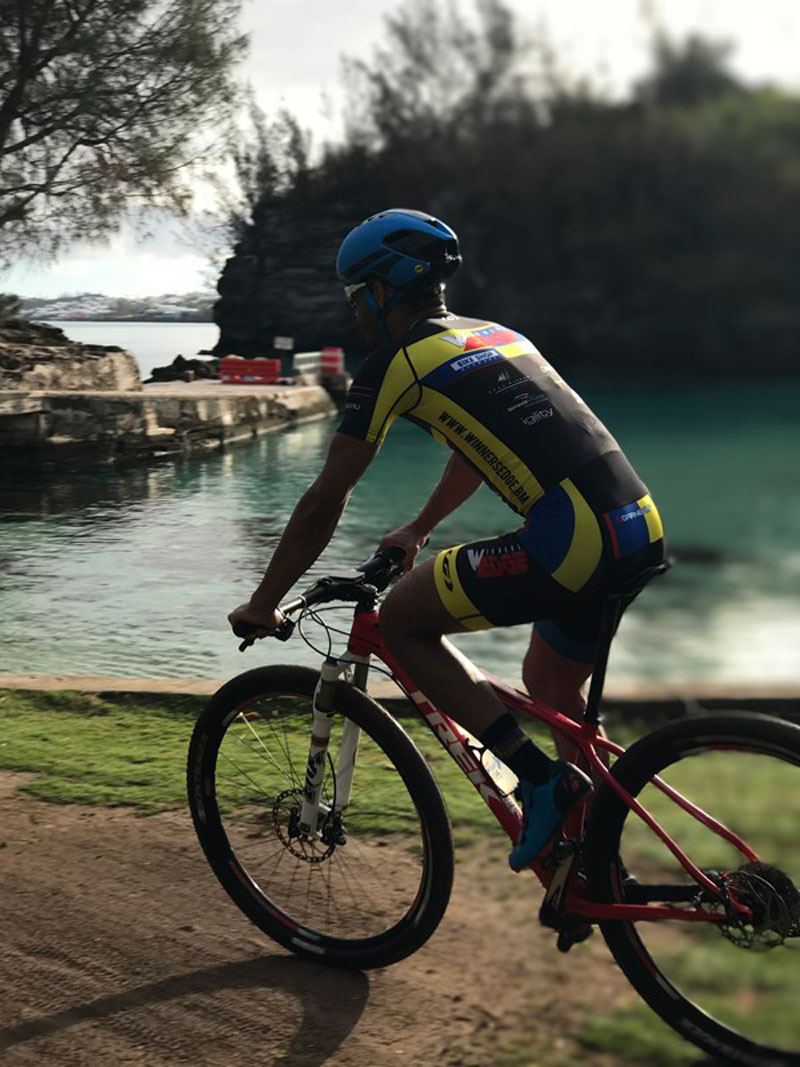 Elizabeth Jorden took first place in the Female B division and was the only rider in this division.
In the male Novice division, Manuel Lonfat came in first, Andrew Packwood came in second and rounding out the top three was Garth Fleming.
In the female Novice division, Zina Jones took her maiden win, just ahead of Caitlin Conyers, who came in second place, narrowly beating Wenda Roberts, who came in third place.
There was a close fight in the male 13-15 division, with less than three minutes separating the top five. It ended with Nicholas Narraway taking first place, Blake Oliveira taking second, and Finn Clarkson taking third.
Lea Balestreri was the only female 13-15 rider, taking first place.
In the male 12 and under division, Keyen Webb took first place, Gordon Smith took second, and Odin Heinz took third.
Zahriah Outerbridge took first place in the female 12 and under division and was the only rider in this division.
The series will now take a four-week break, before heading over to Great Head Park in Saint Davids on Sunday, January 15.
For details about the race series, visit the website.
The full results follow below [PDF here] :

Read More About