Commissioner of Police Michael DeSilva has been awarded the Queen's Police Medal and Chief Inspector Nicholas Pedro has received the Overseas Territories Police Medal, Government House confirmed this evening.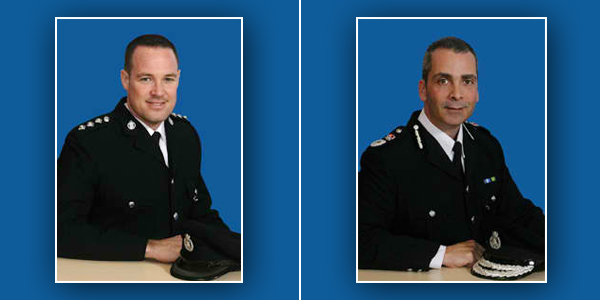 "Government House has announced that Her Majesty The Queen has approved the award of: The Queen's Police Medal for Distinguished Service [QPM] to Bermuda's Commissioner of Police, Mr Michael DeSilva and the award of the Overseas Territories Police Medal [OTM] to Chief Inspector Nicholas Pedro," a Government House spokesperson said.
"Mr DeSilva has led the Bermuda Police Service with authority, sensitivity and skill since 2009. Under his leadership there has been a steady reduction in gang and gun violence, reflecting efficient and intelligent policing in service to the community.
"Mr Pedro joined the Bermuda Police Service in 1993 and has worked in a variety of postings. He is an accomplished detective and has made a significant contribution to policing in particular through his leadership of the Serious Crime Unit and by leading organisational change in demanding circumstances.
"The Governor, Mr John Rankin, congratulated both Officers for their distinguished service and these well-deserved awards."
Read More About