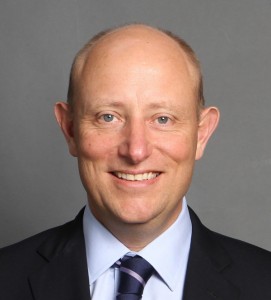 SELLAS Life Sciences Group, a biopharmaceutical company focused on developing innovative immunotherapeutic products to treat a variety of cancers, announces the executive appointment of William [Bill] Pollett as Chief Financial Officer.
Mr. Pollett brings more than 25 years of financial management and capital markets experience to the Company, having most recently served as President and Chief Executive Officer of Blue Capital.
He is a Chartered Accountant [ICAEW], a Chartered Financial Analyst [CFA Institute] and holds a Bachelor of Commerce [Honours] degree from Edinburgh University.
"We are extremely pleased to have attracted such an accomplished individual, with a breadth of financial experience. William's expertise will be invaluable as we rapidly advance our cancer immunotherapy programme in malignant pleural mesothelioma and acute myeloid leukemia through Phase 3 clinical trials," said Dr. Angelos Stergiou, Chief Executive Officer of SELLAS.
"With William's appointment, SELLAS is well-positioned to enhance our corporate goals, enabling us to become the leading WT1 cancer immunotherapy company."
"Having the opportunity to work for an innovative biopharmaceutical company that is on the verge of final-stage clinical testing is an exciting professional opportunity and especially unique in Bermuda," said William Pollett, Chief Financial Officer of SELLAS.
"I look forward to helping the company grow in the new headquarters in Bermuda."
The Company focuses on the treatment of various cancers through its immunotherapy agent, called galinpepimut-S, developed at [and licensed from] Memorial Sloan-Kettering Cancer Center in New York, USA. SELLAS is now ready to enter into the final stage of clinical testing, Phase III, for Acute Myeloid Leukemia [AML] and Malignant Pleural Mesothelioma [MPM].
The Company also has ongoing trials targeting Ovarian Cancer, Multiple Myeloma, and will begin shortly clinical studies for Glioblastoma Multiforme [a brain cancer] and Chronic Myelogenous Leukemia. SELLAS' cancer treatment immunotherapies are potentially applicable to over 25 types of cancers and could have a material impact on the way that cancers are treated.

Read More About