Mount Saint Agnes is getting set to host a Christmas production paying homage to the island's unique heritage and history.
Written by local teacher Mary Moulder, the Bermuda-themed Christmas concert is open to staff, students, their families and the wider community and will be held today [Dec 12], tomorrow [Dec 13], and Wednesday [Dec 14] at 6.30pm.
"We saw Christmas as the perfect time to honor what makes our island home 'Another World'," Ms Moulder said. "It's a time to appreciate our blessings and showcase what makes our people amongst the best in the world. It is also important for us to impart this message to our younger generations so they grow up with an appreciation for our culture."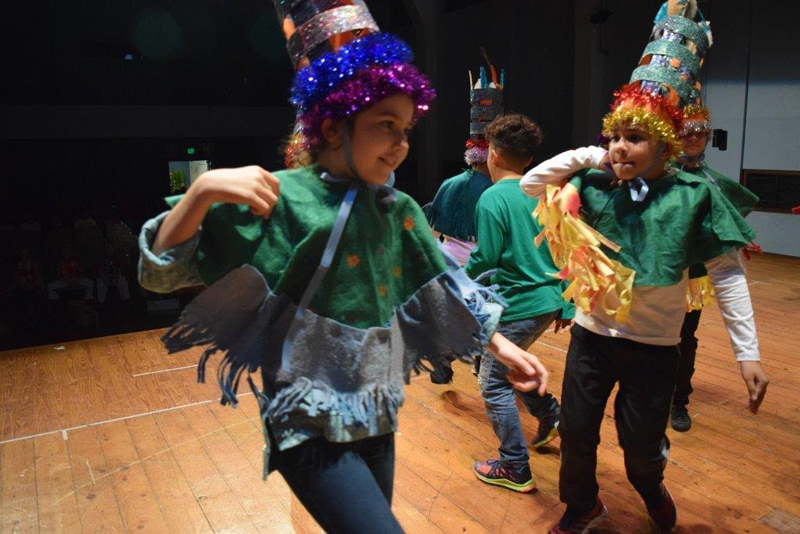 The play was actually the brainchild of principal Sue Moench, who had her heart set on the idea for quite some time.
"Bermuda has a rich cultural heritage with music," Mrs Moench explained. "We have had several Bermudian musicians who have composed and recorded exciting and entertaining music that showcases the beauty and tranquillity of our Island and especially our tourism industry.
"I wanted our students of today to learn about this musical heritage and gain an appreciation for some of the great work done by such people as Hubert Smith, Stan Seymour, the Talbot Brothers and others.
"Many of these wonderful musicians have passed on, but it is important that we keep their music alive and that our next generations always remember what these people have done to enhance our Island's tourism through their music and entertainment."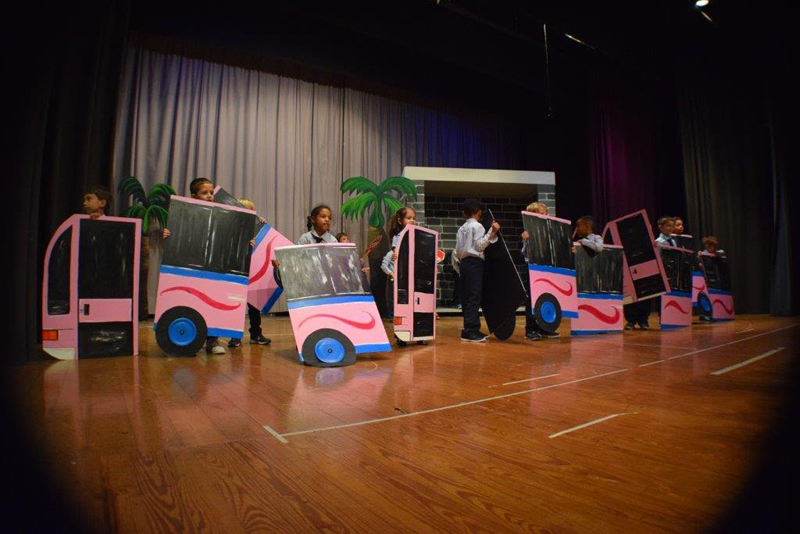 Mrs Moench is hoping people will walk away from the play with a better understanding of the "richness of talent" that exists on our shores.
"I hope people never lose sight of our musical heritage and that we can all grow to appreciate each other," she continued.
"It's been amazing how one small idea has grown into something we can all have fun with at MSA. Everyone has gotten on board with this production and we are all making sure we share the collective talents both old and new."
Ms Moulder started writing the script back in August – and has worked alongside music teacher Sophia Sontag to bring the production to life.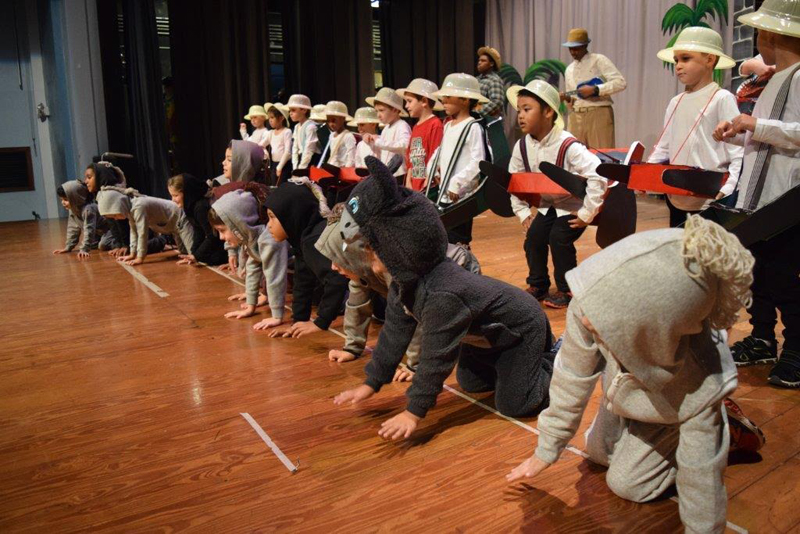 Both women are hoping to showcase the special features of our island home in an amusing, yet entertaining way.
"The committee suggested having Gombeys, Diddly Bops [a vintage scooter] and Yellowbirds make an appearance in the play," Ms Moulder said. "We feature Tiger Sharks, which are meant to honor the well-known Ocean Vet Neil Bernie who passed away, while there's also a Johnny Barnes Audition skit paying homage to Bermuda's one and only 'Mr Happy Man'."
The upcoming America's Cup is also acknowledged in the skit.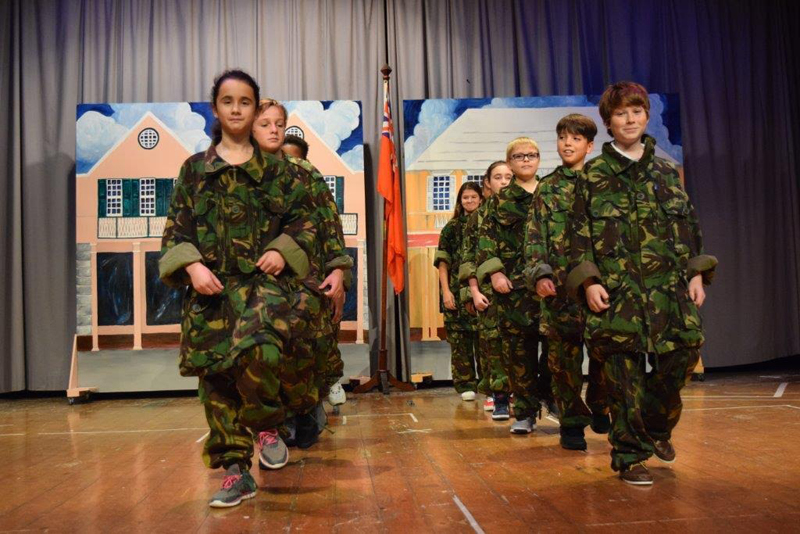 The story is set in the week leading up to the Christmas holiday when several Mount Saint Agnes students take a shortcut while running the 'PE loop' around the City of Hamilton to save time.
"They encounter some of Bermuda's features and traditions [Bermuda Regiment, Gombeys, Cup Match Cricketers and Limbo Dancers to name a few] while trying to find their way back," Ms Moulder said. "The audience is left wondering will they get to school in time for Christmas?"
Her hope is students will become more aware of our island home and want to explore more of its culture.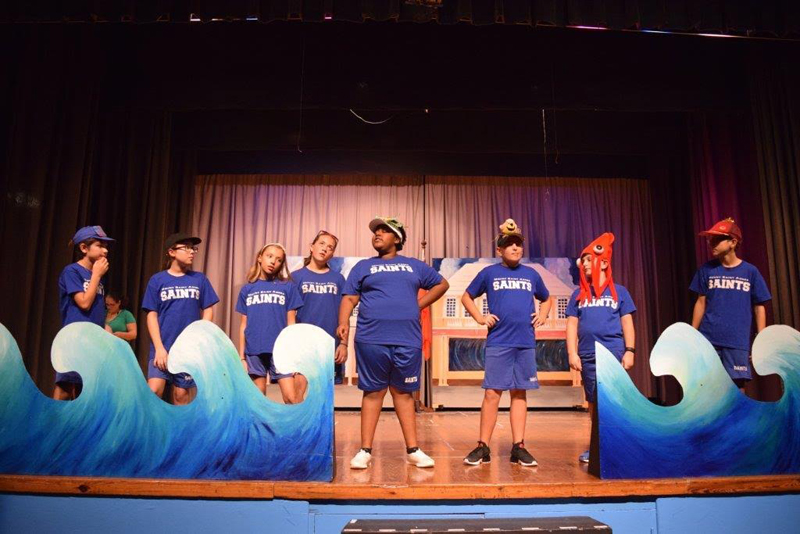 "For their families it's a chance to share their national pride with their children while also reminiscing about old time Bermuda and the kinds of music they may have heard as children," she said.
"Last week I was delighted to have a conversation with a high school student who took a personal interest in local band, the Talbot Brothers and engaged in a discussion at the dinner table with his family to learn more about their era.
"Overall the message of the play is twofold, don't take shortcuts [when out running or in life], but more importantly take time to appreciate our blessings right here in Bermuda."
Ms Sontag, who has trained the concert and junior choir for this production, believes the talent of the students at MSA is unsurpassed.
"The students are taking the production to a whole new level that we never would have imagined," she said. "It's really quite special to see a child who you would not have pictured in these roles bursting through and getting in to character. From the main cast to the classroom, they've all rose to the challenge."
For tickets, call the school office on 292-4134.

Read More About
Category: All, Entertainment