Today Premier Michael Dunkley and the Minister of Economic Development Dr. Grant Gibbons made a site visit to the Land Rover Bar headquarters in Dockyard where they officially welcomed the Land Rover Bar America's Cup skipper Sir Ben Ainslie and his team.
During their tour of the facility, the Premier and Minister Gibbons had the opportunity to speak to members of the team who said they were looking forward to the competition this summer and were delighted to be in Bermuda.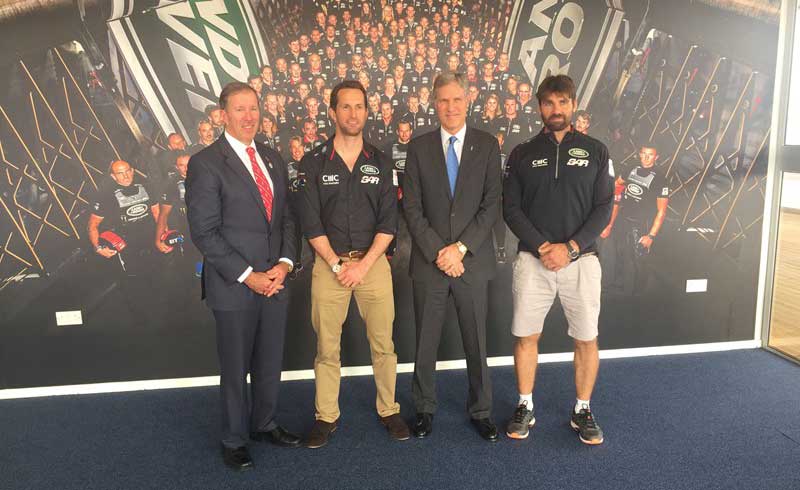 "The Minister and I were extremely impressed with the facility and the dedication and commitment of the Land Rover Bar team," remarked the Premier.
"The visit was a unique opportunity to speak to the team and hear their passion for the sport firsthand as well as their compliments about the event site at Dockyard and their warm welcome by the people of Bermuda."
Sir Ben and his crew have been in Bermuda for several weeks preparing to compete in the America's Cup.

Read More About