[Written by Mikaela Ian Pearman]
After dining at Ascots, I wanted to try somewhere a bit more relaxed and kid-friendly – enter Flanagan's. I ate here on Saturday night with my son, my niece and my sister.
Now, I hadn't eaten here in quite some time, but was anxious to see if the food was still the good pub food that I remembered. I'm happy to report it was.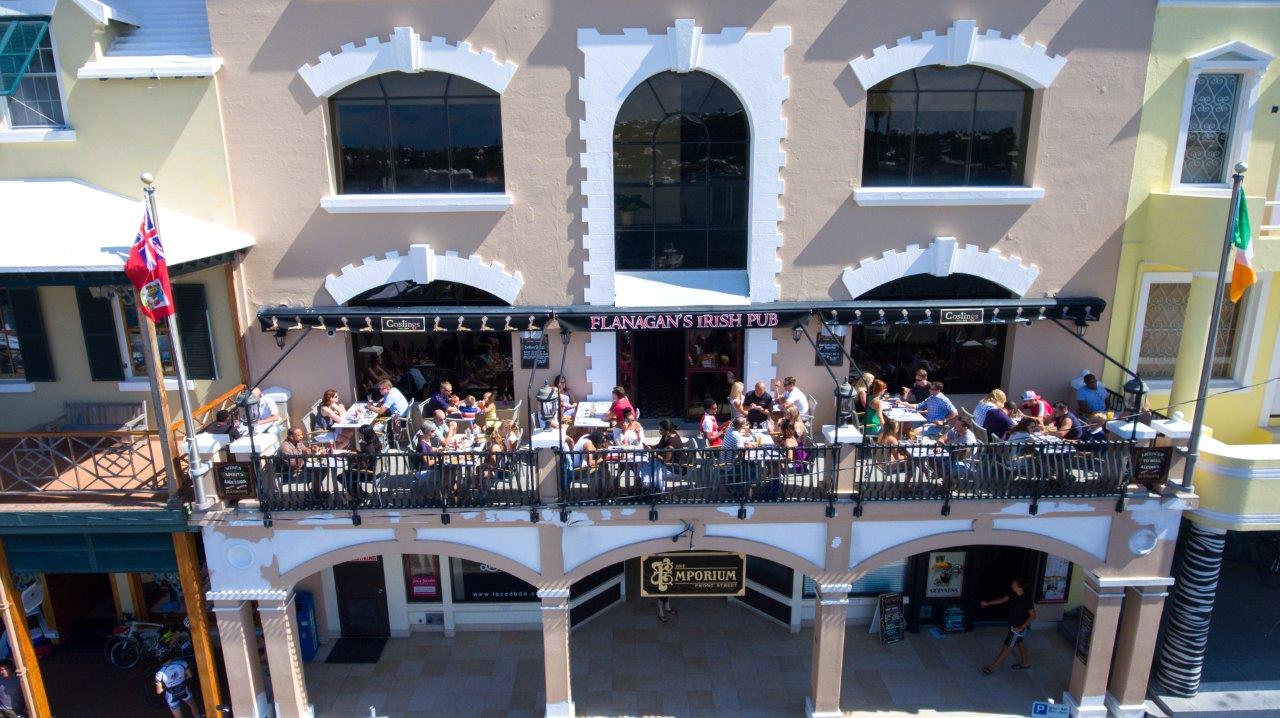 The Restaurant Weeks menu had quite a few options for each course, which I appreciated. For my starter, I went super simple with a Caesar Salad. It was exactly as it should be – crisp lettuce, creamy dressy, salty parmesan and crunchy croutons. My sister had the Spinach salad with boiled egg, feta and mushrooms and really enjoyed it.
For my main, I was torn between the Chicken Pot Pie of the Madras Chicken Curry. On the advice of our server Jordan, I decided to try to curry. It was an excellent choice. The curry was filled with spice but not too spicy.
It was creamy, had a rich tomato flavor and was incredibly satisfying. The rice was cooked perfectly and the poppadum was a great accompaniment. It was exactly what I needed on a cold Saturday night.
My sister is eating vegetarian these days and Flanagan's was happy to customize a meal for her. She ended up with vegetarian chili, a baked potato and a side of veg.
She said the chili was delicious and had a nice kick. It was really nice that the restaurant was able to meet dietary restrictions during Restaurant Weeks.
The kids had mozzarella sticks, grilled cheese and fries. Of course they enjoyed it!
For dessert, I opted for the Bread and Butter Pudding with custard and ice cream. My son is obsessed with Bread and Butter Pudding so I knew it was the right way to go. We both thoroughly enjoyed it.
The pudding was rich, creamy and decadent – everything bread pudding should be. My sister had the Blueberry Cheesecake and said it was wonderful.
Overall, this was a great meal for the $32 category. My favourite course by far was the Madras Chicken Curry. Shockingly, my son loved it as well and tried to eat more than I would let him. I actually only ate half of it and wrapped it up for lunch on Sunday. It reheated beautifully and was just as delicious.
So if you're looking for a casual, inexpensive dinner for Restaurant Weeks, head over to Flanagans'. You won't be disappointed.

This year's Restaurant Weeks runs from January 12 to February 3, with the largest number of participating restaurants ever – 50 – and the introduction of lunch, which is being offered as two-courses for $22. The three levels of pricing for this year's event are $32, $42 and $52.
We will have additional coverage as Restaurant Weeks continues, and you can view all our coverage of Restaurant Weeks here, the list of participating restaurants/prices here [PDF], and all coverage of cuisine here.

Read More About
Category: All, Entertainment, News