Bermudian triathlete Tyler Butterfield has formed a new partnership with Skratch Labs as the official nutrition Sponsor of Butterfield Racing.
Boulder-based Skratch Labs will supply Mr. Butterfield with "great tasting real ingredient hydration and fueling solutions" as he seeks to ascend the ranks of the world's top triathletes.
A spokesperson said, "The relationship is rooted in a long-time connection between Butterfield, his wife Nikki [now retired from competition as a professional triathlete and cyclist] and Skratch Labs' founder Allen Lim.
"Butterfield, a former cyclist with the Garmin-Slipstream team, first came to know Lim while racing in Europe when Lim served as the team's performance director.
"Lim, sensing the need for a better solution to standard artificial sports nutrition products, went on to create a real food revolution from his home kitchen, inviting the Butterfields over for early edition blind tastes tests of the formula that would eventually become Skratch Hydration Mix.
"Two of Butterfield's former Garmin-Slipstream teammates are also an integral part of Skratch Labs; Ian MacGregor is the company's CEO and Jason Donald manages athlete and team relationships."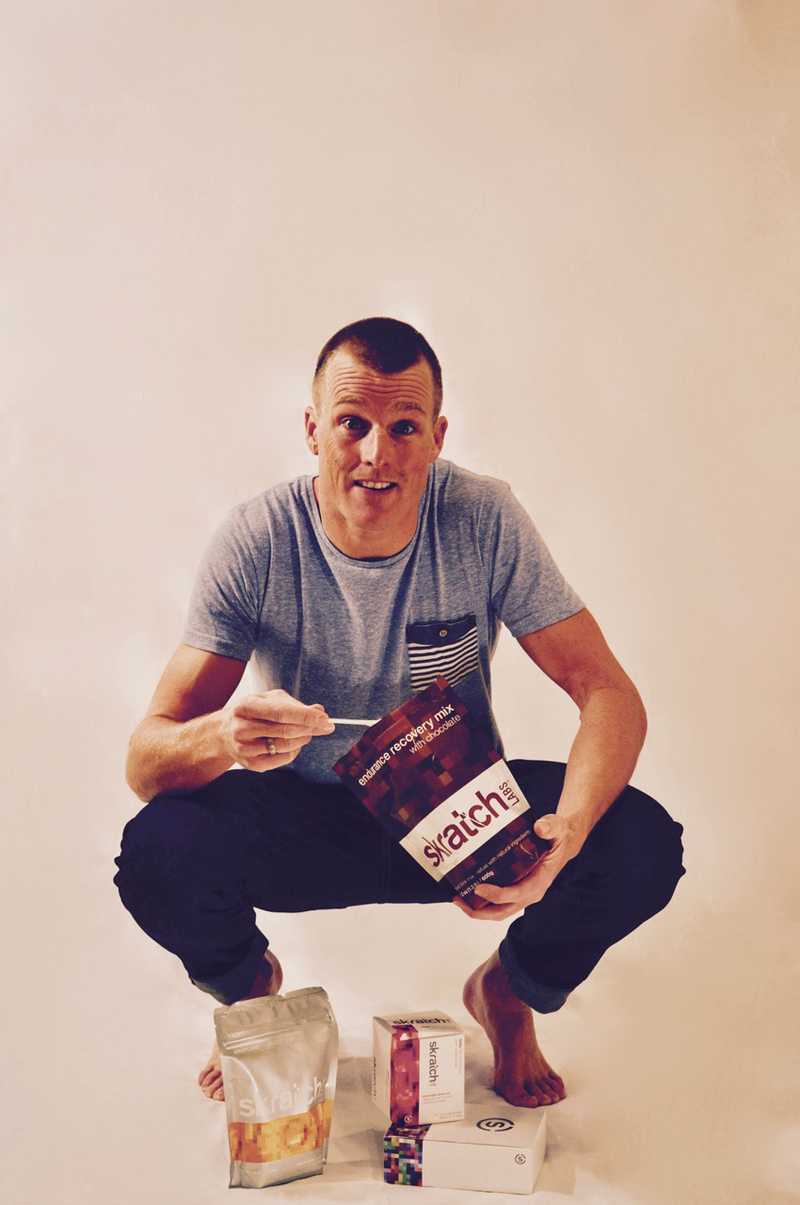 "It was a cool experience to be involved in Allen's early testing, providing critical feedback and gaining an inside view into his process of building the Skratch product line, literally, from scratch," said Mr. Butterfield.
"I've been using the products from the very beginning, and along with my history with Ian and Jason, this makes joining the Skratch team in an official capacity feel like coming full circle.
"It's always been a priority to me to work with sponsors where I have an authentic connection to the products and the brand, and this relationship is especially meaningful in that way."
Mr. Lim said, "It's been wonderful to know both Ty and Nikki and watch their careers and family progress over the years, as well as to have their input in Skratch's early development.
"Tyler is an exceptional athlete and we're excited to partner together to support his ongoing efforts with the highest quality real ingredient sports nutrition solutions."
"I truly believe in the science behind Skratch," said Mr. Butterfield. "The proof is in the results – Skratch played a critical role in my win at the Abu Dhabi International Triathlon and both of my top ten finishes in Kona."
"Butterfield will continue to hydrate, fuel and recover with Skratch products as he trains for and races triathlon events around the globe, including the Ironman World Championship in Kailua Kona, Hawaii, where he'll aim to better his current personal record of fifth place [2015] among the sport's elite long course athletes."

Read More About