The developers of the Caroline Bay resort, located at Morgan's Point have announced another milestone in the site's development, with power turned on as of yesterday [Feb 2].
A spokesperson said, "The infrastructure – which stretches one mile from the Railway Trail in Southampton to the tip of the peninsula – has been a huge undertaking. The general contractors on the jobsite worked with local sub-contractors on the utility trench installation which extends from the BELCO substation to the Artemis Racing base."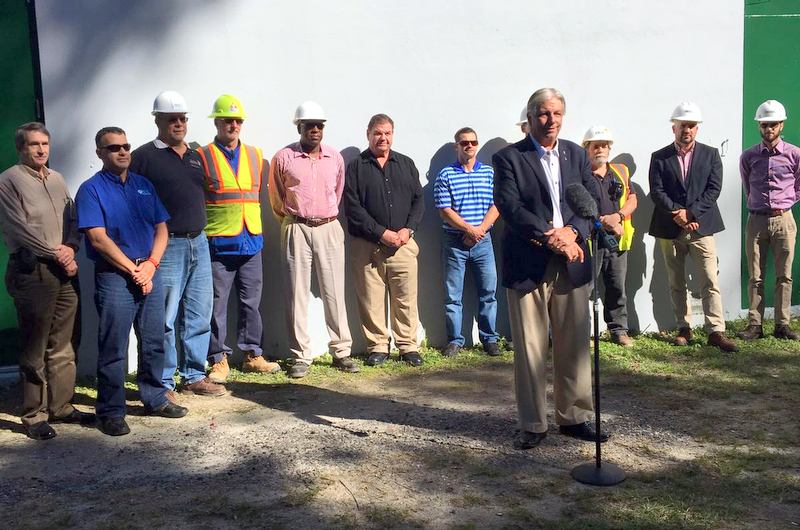 "Bermuda Universal Electric along with BELCO have confirmed that the power is ready to light up the development which includes approximately 7.963 Megawatts of power for Phase 1 of the development which includes the 149 residences and a 79 room hotel; the marina is being supplied power by a 500kVA transformer and a 400kVA transformer for emergency or additional power.
"This represents just under 1 Megawatt of power; each of the marina berths has electrical connectivity. There is a wide variety of options which range from 30-50 amps for smaller vessels, 125V, 208V, 480V, 50-100AMP single and 3 phase for larger vessels.
"What this means to Bermuda is that this project, that is so vital to Bermuda, is well underway and the Caroline Bay Marina will have sufficient power to accommodate our visiting superyachts to provide them with the services and amenities they expect from a five star island like Bermuda."

Read More About