The America's Cup announced that the Bermuda Broadcasting Company is the official Bermudian broadcast partner of the 35th America's Cup.
"One of the most celebrated and prestigious sports competitions in the world will take place from 26th May to 27th June in Bermuda, and Bermuda Broadcasting's viewers and listeners will be provided with live coverage of all of the racing via terrestrial TV and radio broadcasts," the announcement said.
"Bermuda Broadcasting will have a dedicated presence in the heart of the America's Cup Village – on Cross Island, Dockyard – which will facilitate live radio and TV transmission. All the excitement before, during and after every race will be captured.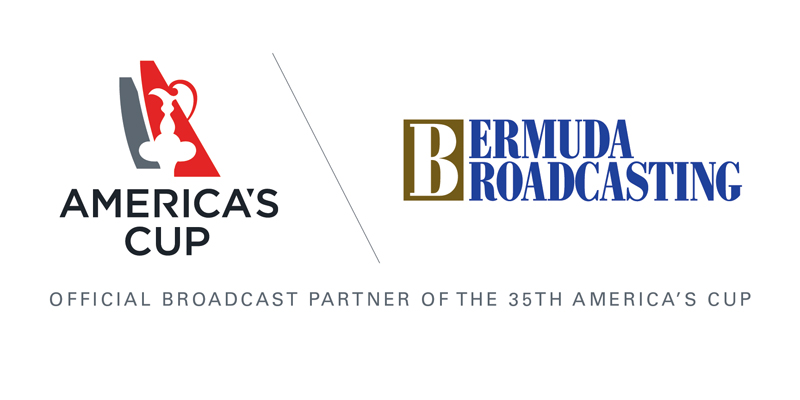 Sir Russell Coutts, CEO of the America's Cup said "Hundreds of millions of people will tune into the 35th America's Cup worldwide, and thousands of people will watch the event live from the America's Cup Village and in Bermuda, and thousands more Bermudians will enjoy the live televised coverage as well as highlights.
"We are delighted to be working closely with Bermuda Broadcasting and are very happy that they share our excitement about the events that lie ahead."
Patrick Singleton, CEO of Bermuda Broadcasting, said the company has been working closely with a number of local firms in preparation for the America's Cup. A substantial upgrade at the station is well underway and it includes new TV and radio transmitters, high speed fibre-optic systems and a fully digital workflow.
Mr. Singleton, who competed in three Olympic Games and is now on the International Olympic Committee's Athletes' Commission, said: "This will be the greatest sporting event in Bermuda's history, and we will present it to our viewers in beautiful, high definition. We are proud to be the official Bermudian Broadcast Partner of the 35th America's Cup."

Read More About
Category: All, Sports, technology