Retail sales in February 2017 decreased 2.7% below the $82.2 million recorded in February 2016 and when adjusting for the annual retail sales rate of inflation – measured at 2.1% in February – the volume of retail sales decreased 4.6%, according to the recently released Retail Sales Index.
"Four of the seven sectors experienced decreases in sales revenue. For the third consecutive month, retailers of motor vehicles registered the largest drop in sales receipts. Building material stores recorded the largest gain in sales for the fourth consecutive month," the report said.
Chart extracted from the report: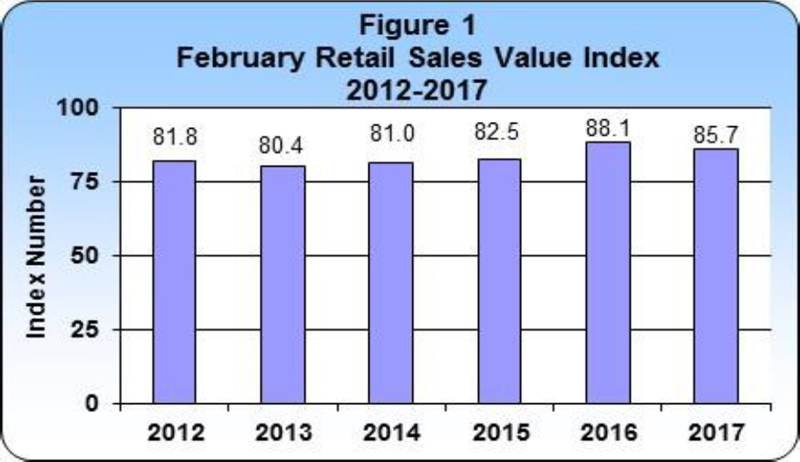 "Returning residents declared overseas purchases valued at $3.1 million, which was 3.1% lower than February 2016. This contributed to a combined local and overseas spending of $83.1 million.
"Excluding Sundays, there were 24 shopping days during the month, one less than February 2016."
The full 2017 February Retail Sales Index is below [PDF here]:
Read More About