Yesterday [May 30], Francis Patton Primary School held a community service project, during which they gave out free bread to members of the community driving by.
Brendal Pitcher, a P1 teacher at the school says that this project is a part of the school's "Leader in Me" program.
"We are Bermuda's first 'Leader In Me' school," Ms Pitcher told Bernews. "Our theme is leadership through service. Every class this year has engaged in a project of their choice."
This P1 class chose to give out free bread as a way to give back to the community, "showing love and appreciation."
According to the Francis Patton website, their "Leader in Me" approach is based on Stephen Covey's book "The 7 Habits of Highly Effective People."
Francis Patton Free Bread
The school's teaching staff have been trained in these seven habits, and in September 2011 Francis Patton became Bermuda's first Leader in Me School.
Their website explains, "Developing a culture of leadership in our school is about helping children be leaders of their own lives, it helps them identify their own unique talents and abilities and encourages them to make a positive difference in the world."
"The Leader in Me is not an event and it's not a curriculum. It is an integrated approach to leadership development that will help Francis Patton fulfill its mission statement."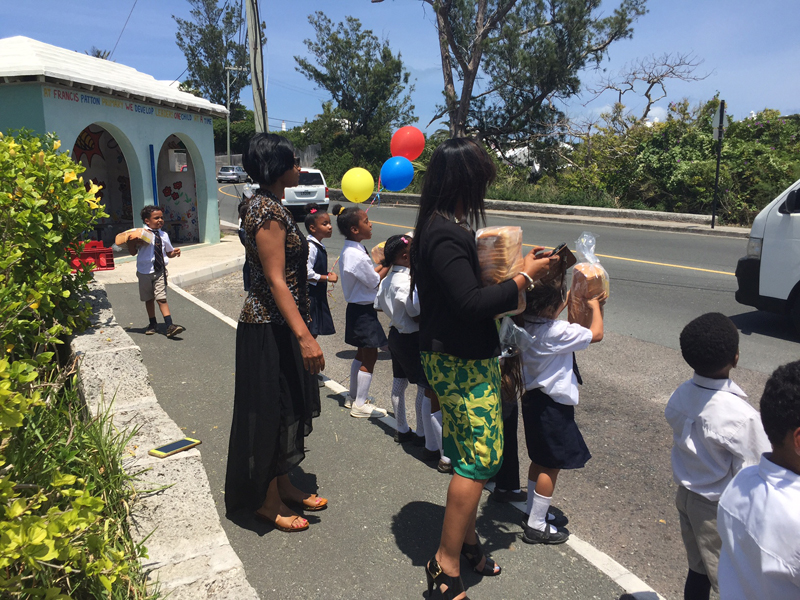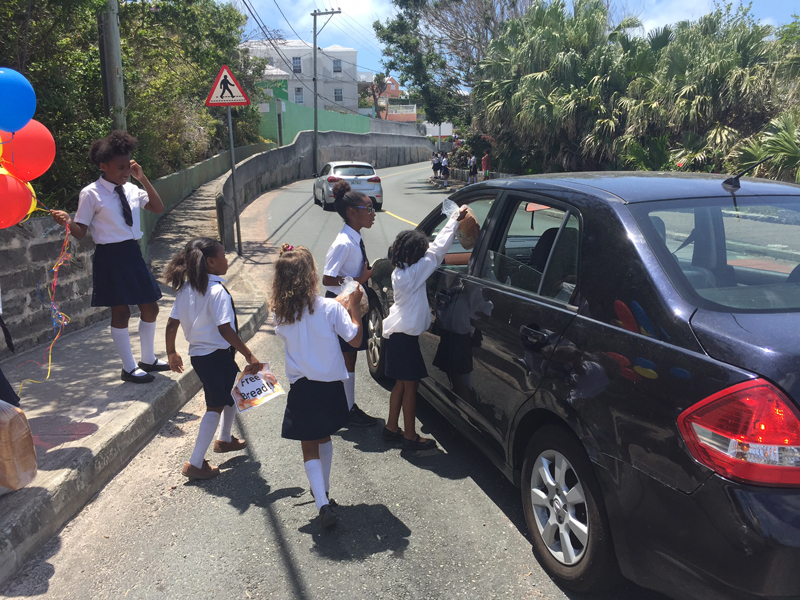 Read More About