Saltus students who make up the graduating class of 2020 recently received visits from the school's staff members.
A spokesperson said, "With the situation of the pandemic still unfolding, the graduating class of 2020 have missed some rites of passage such as prank day, final assembly, and the graduate walk.
"Despite this, faculty saw this as a wonderful opportunity to honour the graduates in a meaningful way."
"We really wanted to show them that we are thinking of them and that they continue to be valued members of the Saltus community", said Nicole Chichon.
The spokesperson said, "There are 47 students in the graduating class and 22 of them are Saltus lifers, which means they have been at Saltus since Foundation Year. The students in this class were the very first ones to enter our Foundation Year when it was launched in 2006.
"All 47 students and their families were visited on 6 May. James Anthony [Director of Senior School] and Erica McArthur [Teacher of History and Year Coordinator for SGY2] visited the students who live in the West and Central parishes. Nicole Chichon [Deputy Head, Student Life] and Lesley White [Teacher of Physical Education] visited the students in the Eastern parishes.
"The students were unsuspecting of the visits and were surprised and happy to see their teachers.
"Families were touched and have sent their heartfelt thanks and expressed that 'this is why Saltus is Saltus. The family unit. We are so proud to be a part of this family' and 'the fact that [you] took the time to do this during this very difficult time, means so much to us.'
"We know that it has been hard for our 2020 graduates – 'so sad for what they've missed out on in so many ways, but you helped doing this today, and it was a lovely surprise.'
"We are currently considering our options for the 2020 graduation ceremonies and will communicate it to our Saltus community as soon as a decision has been made."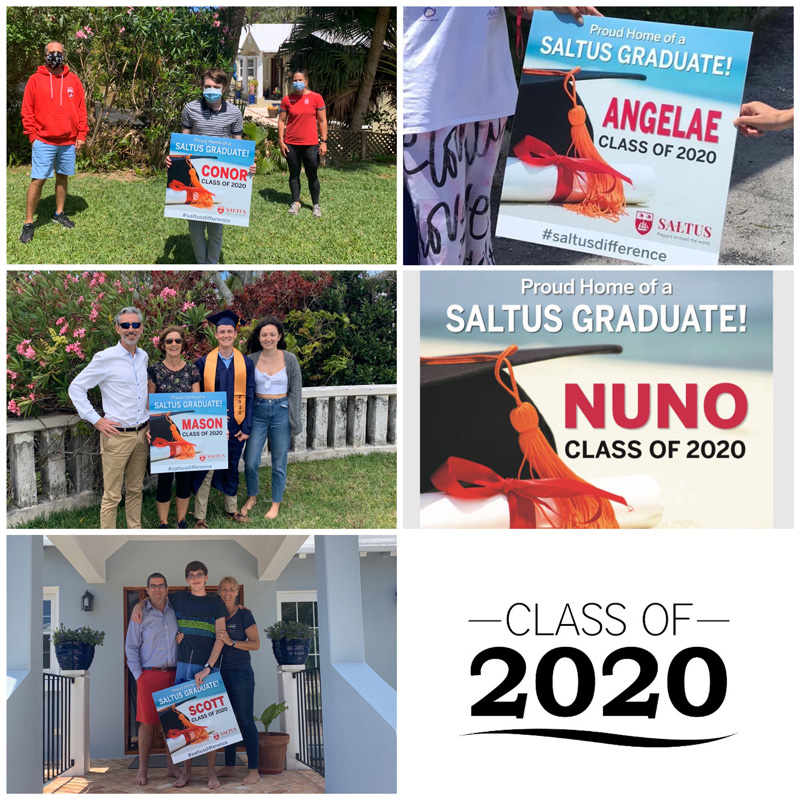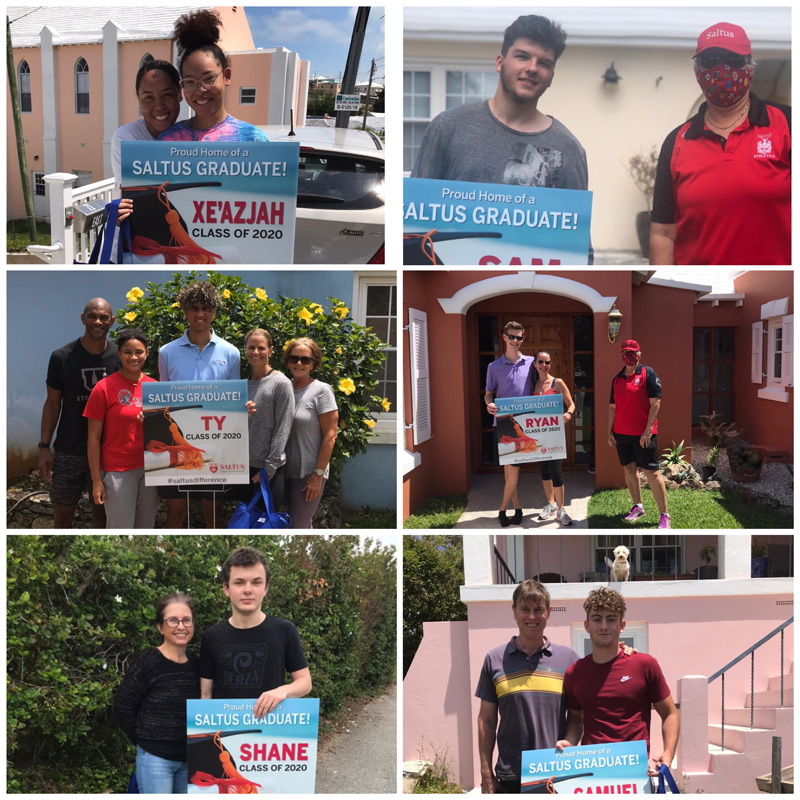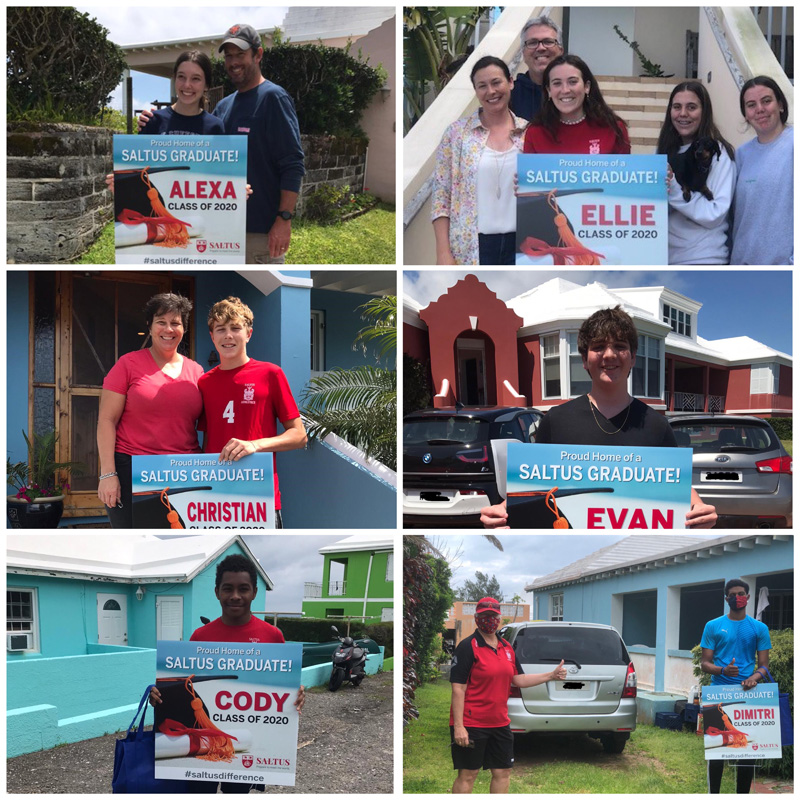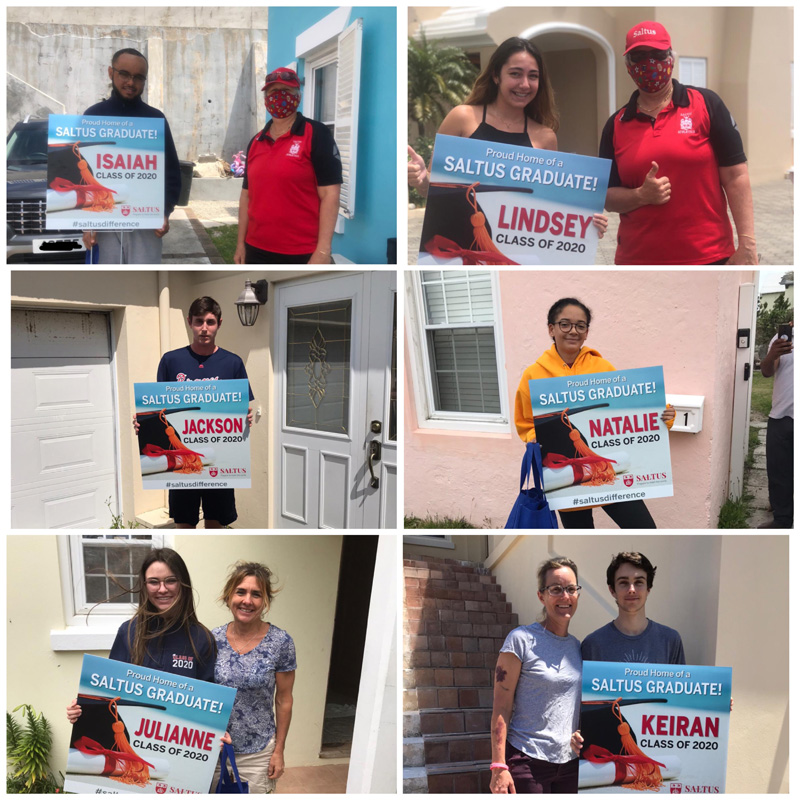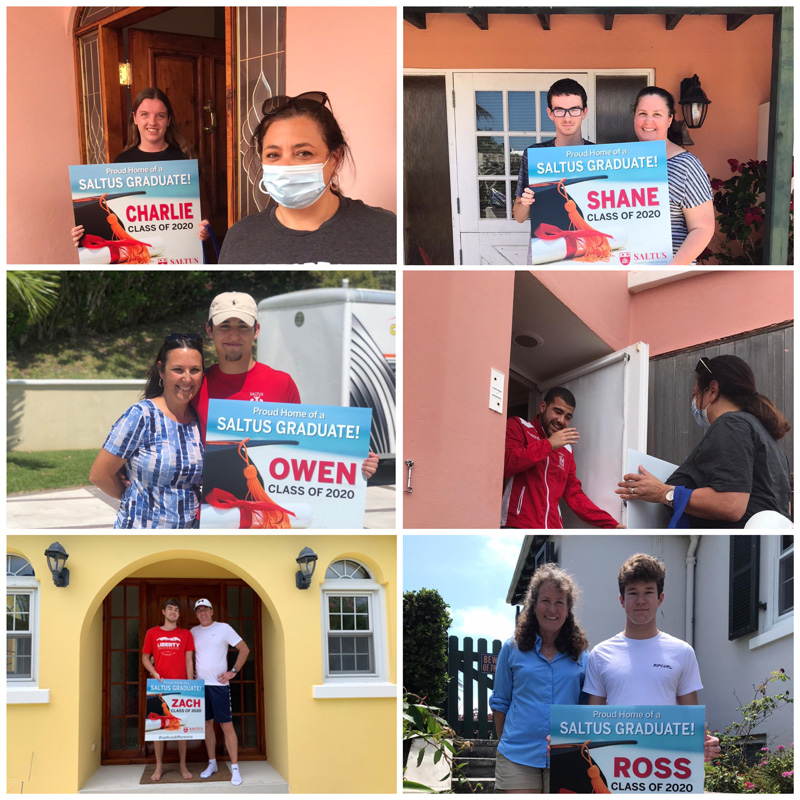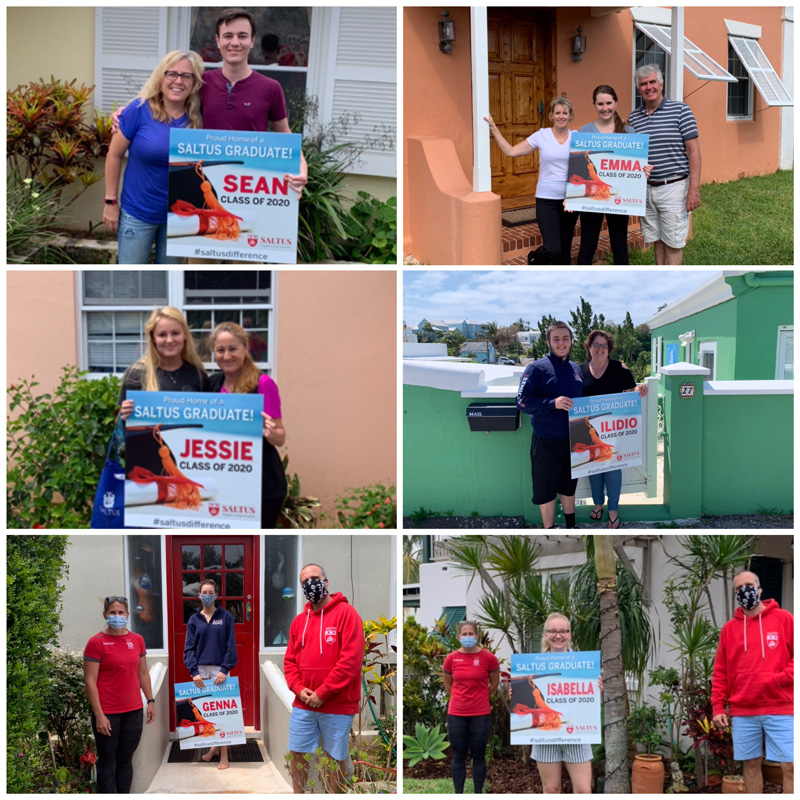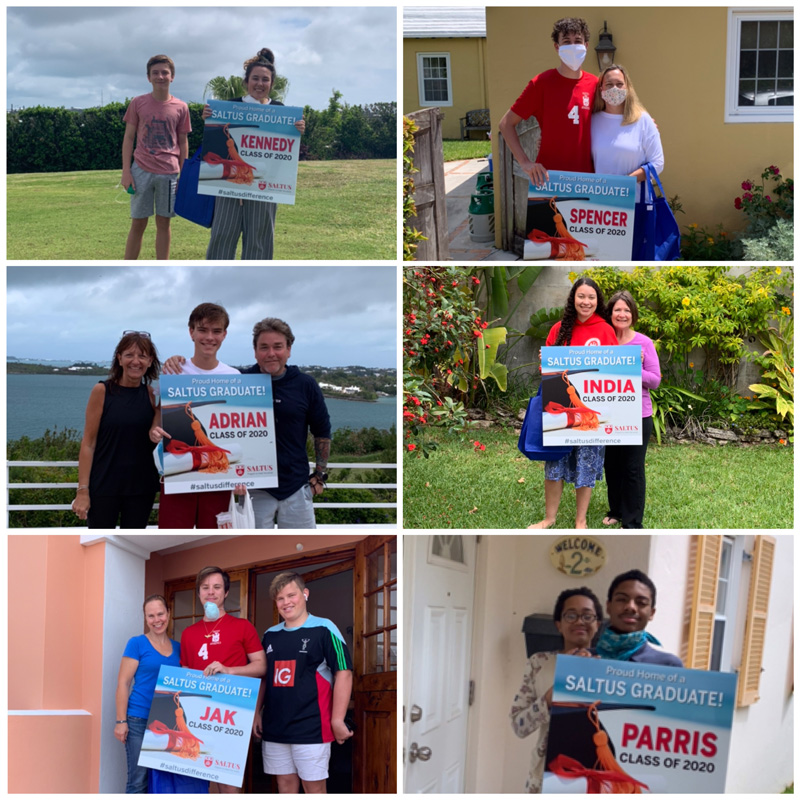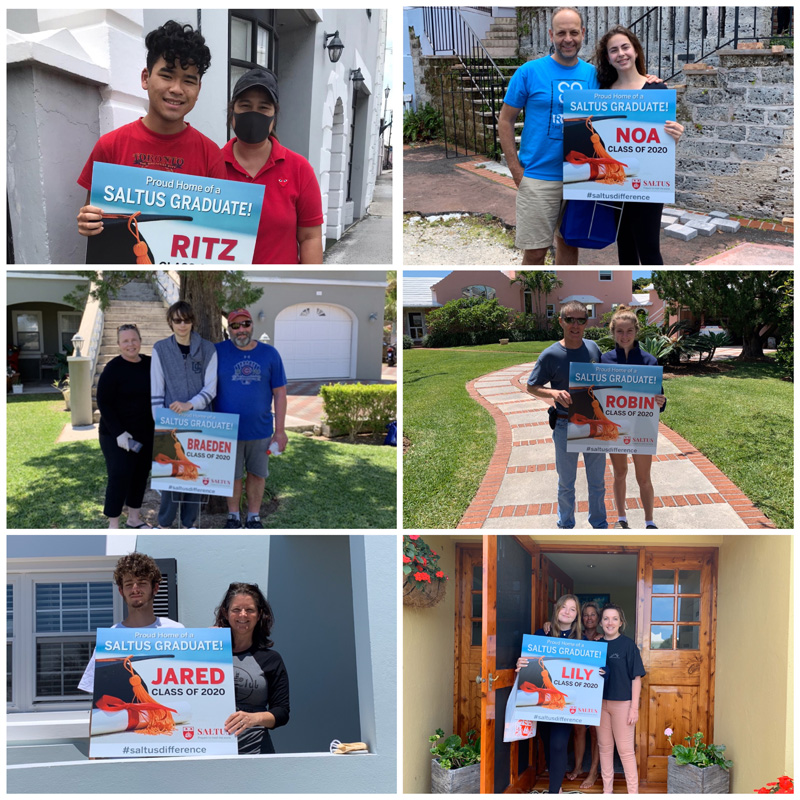 Read More About