Opposition Leader Patricia Gordon-Pamplin sat down with Bernews today for a live interview on our Facebook page, discussing a wide range of topics including their election loss, how the OBA governed, their communications, and whether she wants to be the party leader on a long term basis.
Speaking with guest interviewer Jeremy Deacon, Ms Gordon-Pamplin also touched on the immigration decision made in relation to Rev Tweed, whether the OBA can be an effective Opposition, race, the PLP and more.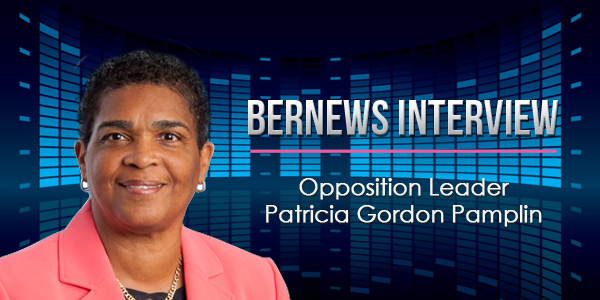 This interview follows after the OBA's election loss, which saw the PLP record a 24-12 win, and former Premier Michael Dunkley resign as leader, and Ms Gordon-Pamplin selected as the new interim leader.
Bernews plans to continue our live interview series with various Cabinet Ministers explaining their initiatives, plans and what has occurred since the election.
If you want to listen 'on the go', you can also access the audio only version of this interview, and all our past interviews, in the podcast section of the Bernews app.
Read More About