Opposition Leader Jeanne Atherden and Deputy OBA Leader Leah Scott are speaking with Bernews this evening [Dec 7], sitting down for a live interview with journalist Jeremy Deacon.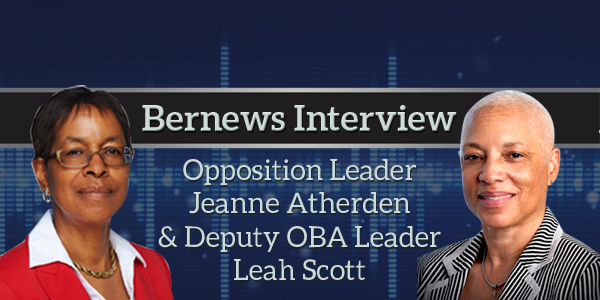 Last month, Ms Atherden was elected the new leader of the OBA winning 90 votes [37.3%] to defeat Patricia Gordon-Pamplin who won 82 votes [34%] and Craig Cannonier who won 69 votes [28.6%], while Leah Scott was selected as the Deputy Leader by acclamation.
The 50-minute live video replay is below:
If you want to listen 'on the go', you can also access the audio only version of this interview, and all our past interviews, in the podcast section of the Bernews app.
Read More About