LPGA golf legend Renee Powell recently traveled to Bermuda with a team of golfers from her Clearview Golf Course in Ohio.
The Americans played in a team match versus the members of Ocean View Golf Club over the weekend, with Ocean View Golf Course winning the match.
Renee Powell accepts a Lili Bermuda gift from Kevin Dallas and Pat Phillip-Farin of the Bermuda Tourism Authority at a welcome reception for golf visitors at Henry VIII Restaurant: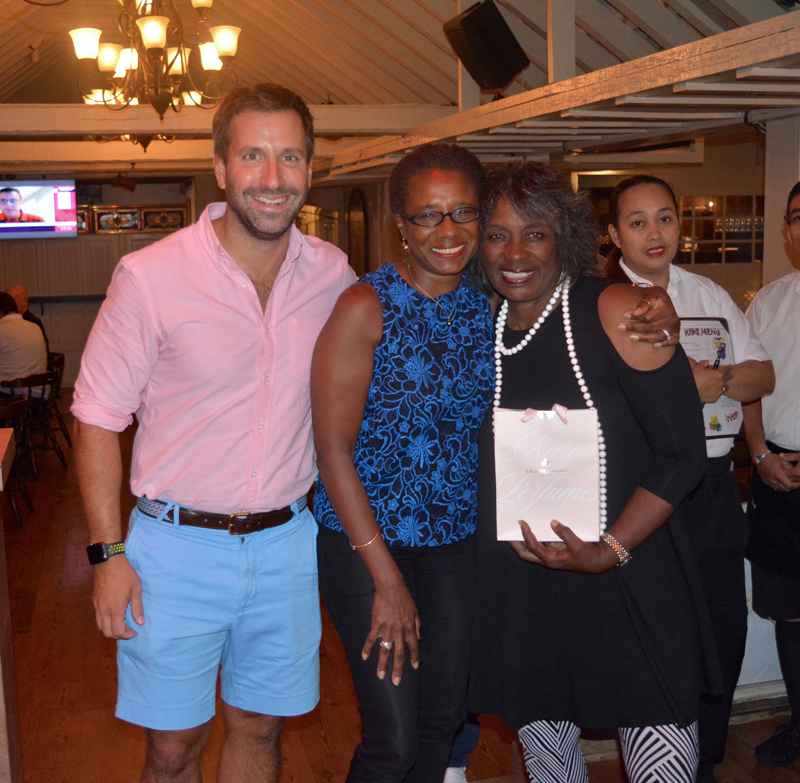 The Bermudians have now won both of the matches the two sides have played, including the first match played at Clearview Golf Course, and discussions are underway to make the home-and-away friendly golf match a recurring event.
Group shot of the golfers at Ocean View Golf Club: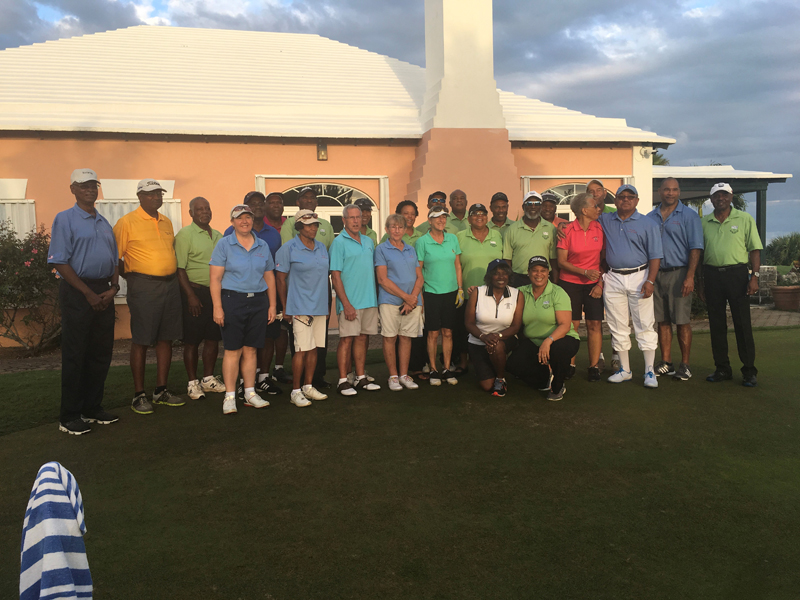 Read More About