[Written by Don Burgess]
A new bus shelter is impeding access to a sidewalk in the Devonshire area, however Government assures the public that a new sidewalk is going to be built so people won't have to step out into the road to get around the bus shelter.
The bus shelter being constructed between Devonshire Recreation Club and the Opportunity Workshop currently blocks the entire sidewalk.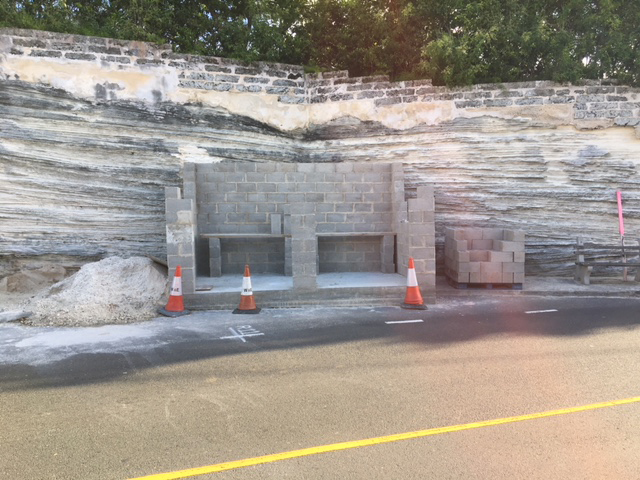 The construction, which has been going on for more than five weeks, was started after Government decided it was a frequent commuter stop and was worthy of providing shelter to those passengers.
A Ministry of Public Works spokesperson told Bernews, "To allay public concerns, the Ministry stressed that the existing sidewalk will be realigned to go in front of the shelter adjusting the size of the lay-by accordingly.
"Simply put, the public can be assured that once the bus shelter is complete, it will not impede the sidewalk."
The spokesperson could not give a completion date for the project as a number of factors control how long it will take.
"The length of time required to build the bus shelter is dependent on its structure size, kerb size, weather and equipment and staff resources.
"The construction progress of the bus shelter continues, and the Ministry takes this opportunity to apologise to the area residents, motoring public and pedestrians for any inconvenience caused."

Read More About