The Royal Bermuda Yacht Club Sailing Academy, Bermuda's only Royal Yachting Association [RYA] Training Centre, ran the Island's first RYA Senior Instructor Course [SI] from December 21- 24th.
"Over the last 4 years the RBYC Sailing Academy has qualified over 30 Bermudians and PRC holders with the RYA Dinghy Instructor [DI] qualification and several endorsement courses that allow qualified DIs to run courses in keelboat and catamaran. Running a RYA Senior Instructor's course was the logical next step in the RBYC's commitment to educate Bermuda instructors," a spokesperson said.
Photo courtesy of Alexander Masters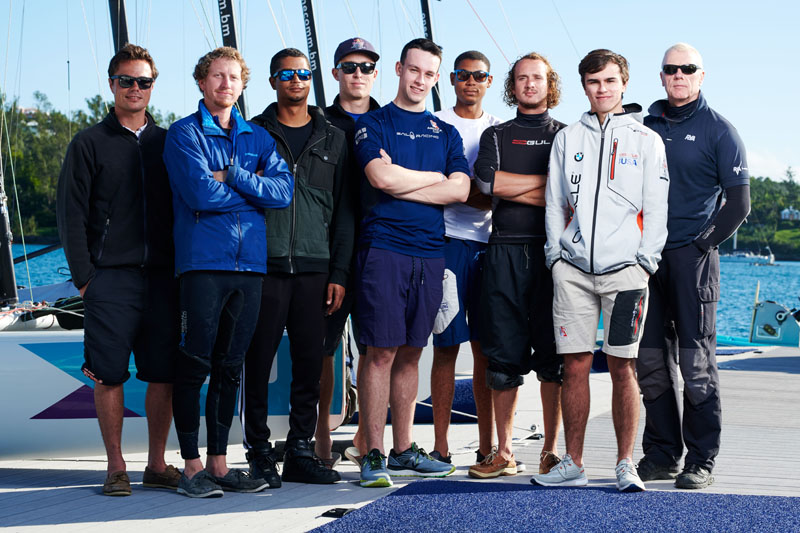 "Until this past Sunday there was only one qualified Bermudian RYA Senior Instructor on the island. With the RYA SI qualification Bermudians and PRC holders are now positioned to continue the development of the island's rich sailing education.
"The RYA SI qualification enables the successful candidates to run their own RYA recognised training centres or continue at a higher level within community sailing programmes.
"There were seven candidates [6 who are Bermudian or PRC holders] that qualified at the end of a very rigourous 4-day progamme: Joshua Greenslade, Thomas Mahoney, Tristan Loescher from the Endeavour Programme and Geovanni Hayward, Kurt Repose, Aiden Young and Owen Siese from the RBYC Sailing Academy.
"All seven candidates have been teaching in Bermuda at the RYA DI level and have successful sailing careers. Josh Greenslade is a past collegiate team racer and Owen Siese sailed this year for Team Bermuda in the Redbull Youth America's Cup."
RBYC's Sailing Director, Nathan Bailey, stated "We are delighted to announce that all seven candidates successfully passed the course proving that there is longevity in choosing a sailing instructor career pathway in Bermuda.".
The Bermuda Sailing Association [BSA] continues to support instructor development and the Club is grateful for its support with the running of this course. The course was officiated by RBYC's own Racing Coach & RYA Assessor, Shaun Priestly and visiting RYA assessor, Laurence West.
Read More About