In partnership with The Eliza DoLittle Society [TEDS] and the Anglican Cathedral, HSBC's workforce has rolled up their sleeves for a second year in an ongoing effort to address the issue of hunger in Bermuda.
From September 2017 through to February 2018, the Bank continues its second bank-wide, team based volunteering programme comprising of over 50 HSBC teams of volunteers [6 – 12 employees per team].
HSBC Executives work together to distribute food and groceries from The Eliza DoLittle Society's food bank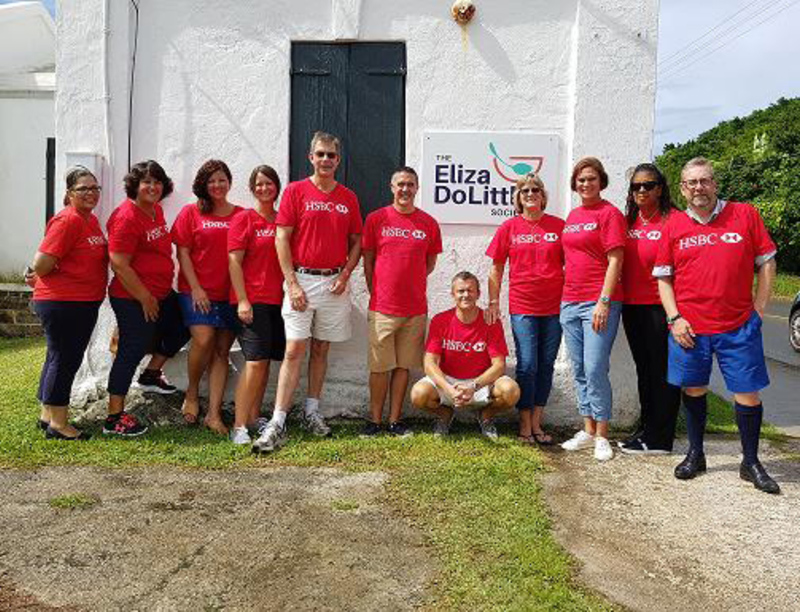 Between 9am – 12pm on Mondays, Tuesdays and Wednesdays of each week, HSBC teams of volunteers cook and prepare meals which are then subsequently served by their colleagues at the Anglican Cathedral location. The third team attends The Eliza DoLittle Society's food bank location in Warwick where they assist in distributing food to those individuals in need.
The concept for this initiative evolved from HSBC's discussions with TEDS where a need in the community for additional morning feeding programmes was identified. Thanks to the additional HSBC resources and the partnership with TEDS, the Anglican Cathedral has been able to add Tuesday mornings to their regular Monday and Thursday feeding sessions.
Additionally, with the increased demand for groceries and food today, the charity now provides an estimated 3,000+ meals per month to those in need of food for themselves and their families. The HSBC volunteers help to facilitate the food distribution during their high traffic times.
HSBC volunteers prepare meals with The Eliza Dolittle Society for those in need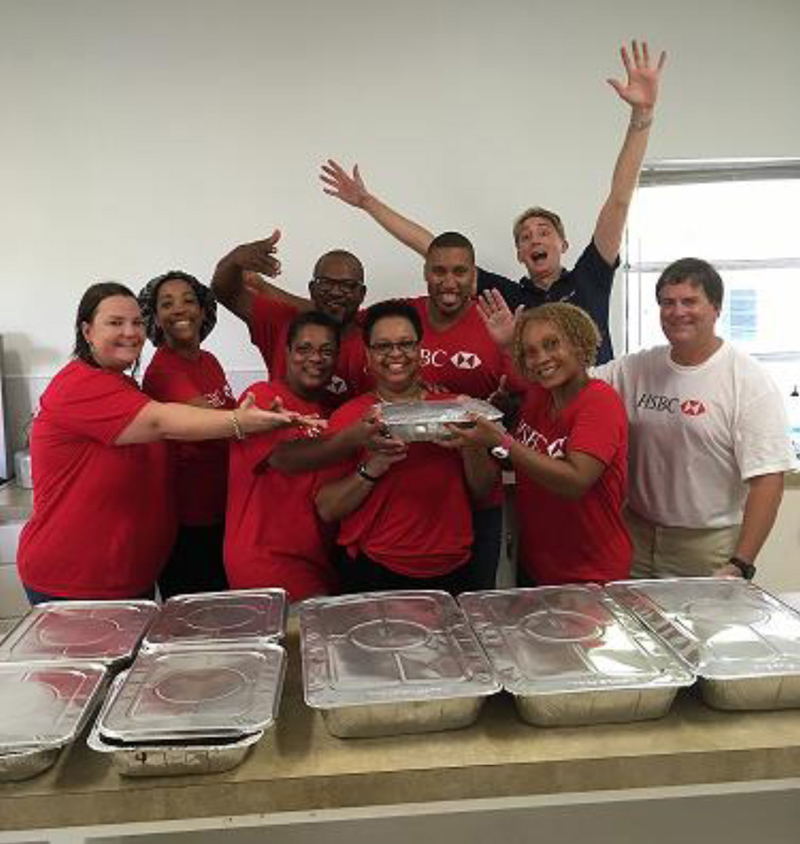 Clesia Pachai, Community Investment Manager, HSBC Bermuda shared, "During the 2016-2017 Feeding Programme, 84% of the HSBC's workforce participated [409 staff members], generating 1,200 volunteer hours and providing a hot meal to an estimated 1,100 members of our community.
"As one of the largest corporate organisations in Bermuda, it is our commitment and responsibility to help our community and en masse to assist those who are facing hardships and essentially make an impact. In 2017, we have seen these needs continue to rise through our charitable partnerships and therefore, along with the Bank's resources, have donated over $20,000 towards this programme to cover the costs of food for the meal preparations and groceries for distribution to the community from the charity's food bank."
Jennifer Mahoney, Executive Director, The Eliza DoLittle Society added, "The second phase of the HSBC Feeding Programme for us as an organization has been even more meaningful, as the HSBC team have had the opportunity to gain a more holistic picture of what we do and of those we serve.
"Incorporating the Food Bank component into the programme couldn't have come at a better time, as we have been experiencing spikes in client registrations and the additional support has truly played a key role in helping us to meet that demand.
"The enthusiasm, compassion, and genuine desire to help our clients as exhibited by HSBC teams, and their CEO Mr. Watkinson, has been extraordinary and we feel fortunate to be part of this initiative. We look forward to working with the HSBC team on future initiatives and building upon the success we know that can be achieved through collaboration."
HSBC volunteers support The Eliza DoLittle Society Feeding Programme over the holidays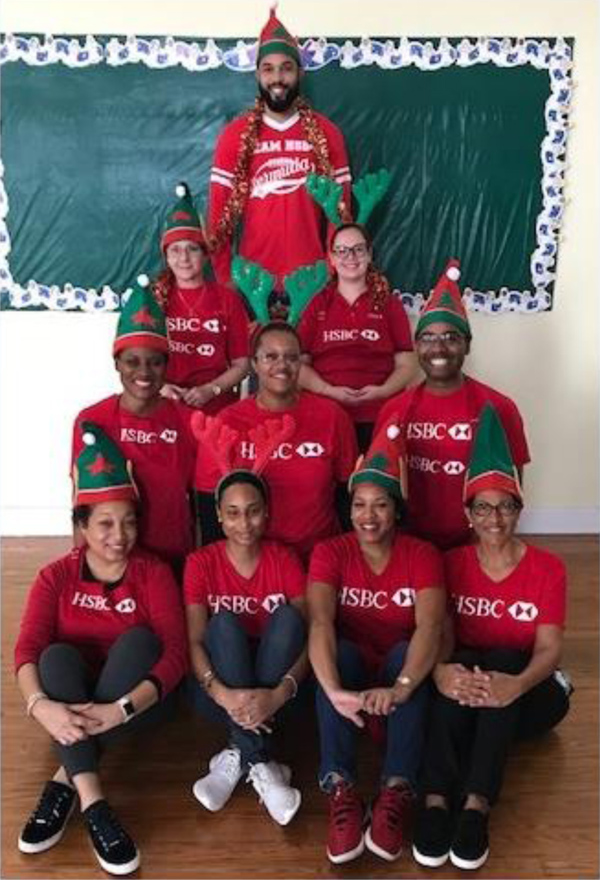 Breakfast is also available to the community at the Cathedral of Most Holy Trinity on Mondays and Thursdays from 10am – 11am. For a list of the various feeding centres, please contact the TEDS office at 333-4483 or by emailing teds.director@gmail.com
Read More About