Hush Bermuda will be presenting another of their unique party series called "Silent Night" on Saturday, December 23rd at the RumBar at Victoria Grill, with the party to have all music transmitted to partygoers via headphones.
This event is unique in the sense that there are no speakers, and all sound is transmitted by radio waves through a headphone. The headphone has a switch which controls three channels; channel 1 is green, channel 2 is blue and channel 3 is red.
A pair of DJs wil be playing on each individual channel simultaneously, and patrons can switch channels to satisfy their musical preferences. Dj Markie T and DJ Scooby will be on the red channel, D'General and DJ Coolie will be on the blue channel, and DJ Hershy, DJ Ibreeze and Mista Genius from King Jyrus will be on the green channel.
"Silent parties are becoming more popular as party revellers seek to get away from loud music amplification. The event seem a bit comical upon entry," the organisers explained.
"Everyone is singing to three different genres of music. However, as soon as you put on the headphones the party immediately comes alive and you become a part of the unorganized choir.
"Tickets are $25. They are availabe at Kit n Caboodle and online at www.ptix.bm. The event is being sponsored by Absolute and Corona. The event kicks off at 10 pm."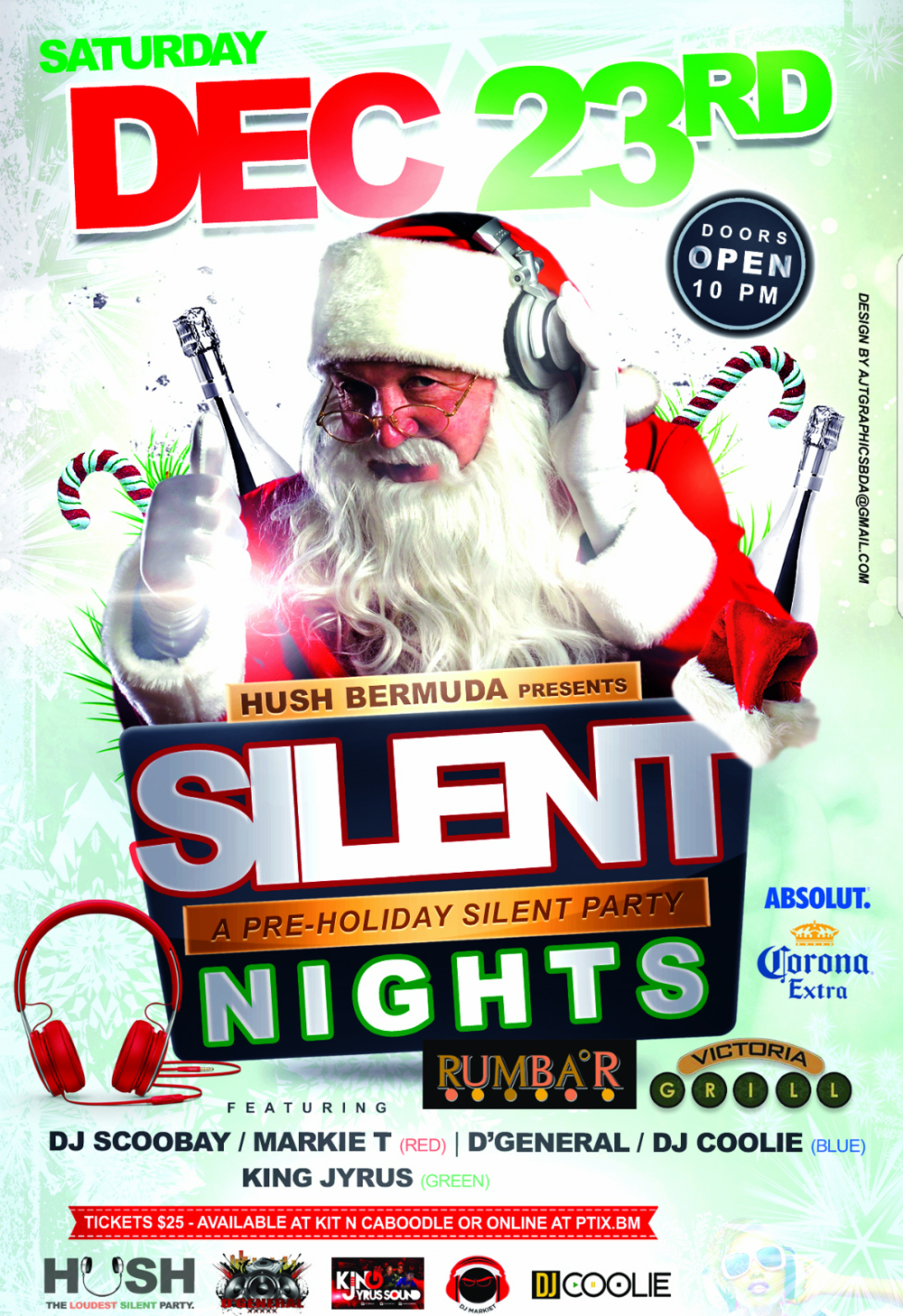 Read More About
Category: All, Entertainment, Music