The People's Campaign released a "Social and Economic Development Blueprint document" which they said "represents the result of the People's Campaign's commitment to facilitate a people driven process for engaging in the discussion and development of socio-economic and political policies that will move towards greater equality, jobs, and justice."
"The current document provides a framework that is produced from an ongoing process of public community meetings that have informed and shaped the content, in the hope that it can enhance ongoing engagement and public participation in the policies that will determine the future of people in Bermuda," the group said.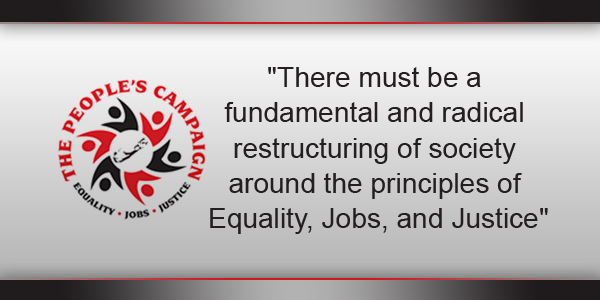 The document states, "This document affirms the idea that there must be a fundamental and radical restructuring of society around the principles of "Equality, Jobs, and Justice." This transformation will require moral courage and conviction along with a willingness to think creatively about the challenges we face.
"The recommendations in this document serve as a means by which the People's Manifesto can be translated into substantive recommendations that will achieve the goals advanced in the People's Manifesto and move Bermuda toward a more just and equitable society.
"This document also aims to highlight key areas of focus that will promote and foster social and economic development in the lives of Bermudians with the ultimate goal of eradicating poverty, and the creation of a path that will lead to full employment, promote social integration, and improve the lives of Bermudian men and women who have been socially and economically marginalized."
The 12-page document covers topics including education/training & skills development, employment, community involvement, personal financial management, entrepreneurship, working together in family units and investing in cooperative business.
The Social and Economic Empowerment document follows below [PDF here]

Read More About