The 21st Bermuda International Film Festival will see the screening of two feature films on March 18 and March 24, with Greta Gerwig's solo directorial debut, Lady Bird, and Guillermo Toro's The Shape of Water on the schedule, respectively.
A spokesperson said, "Both of these films help highlight this year's Festival theme of celebrating women in film.
"Join special guests, Karen Allen, Alison Becker and Bermuda's own Sophie Faulkenberry and the kick-off event in City Hall on March 18. BIFF's Opening Party will be a Celebration of Women in Film. Lady Bird will be preceded by a cocktail reception with special distinctly female musicians and singer.
"The entertainment will include the Coral Beats, a female drum band straight off their workshop with Brazilian percussionist Bola and singer Aimee Bento."
BIFF artistic director Nicky Gurret said, "Considering the current climate in Hollywood, I am happy to see our film selections exemplify such an important topic as women in film."
"There will also be a special showing of the 2017 BIFF Live Action Short, the Oscar nominated, Watu-Wote-All of Us, directed by Katja Benrath. A portion of proceeds will go to the Women's Resource Centre.
"On March 24th, BIFF will hold the awards reception at the Bermuda National Gallery and announcement and trailer of the BIFF 2018 winner for Live Action Short, with filmmakers and special guest Christine Vachon in attendance to receive the 2018 Prospero Award. The Blind Pig Cocktail Company will be there serving Bermuda and Hollywood themed 'craft' libations. Afterwards the festival will show The Shape of Water."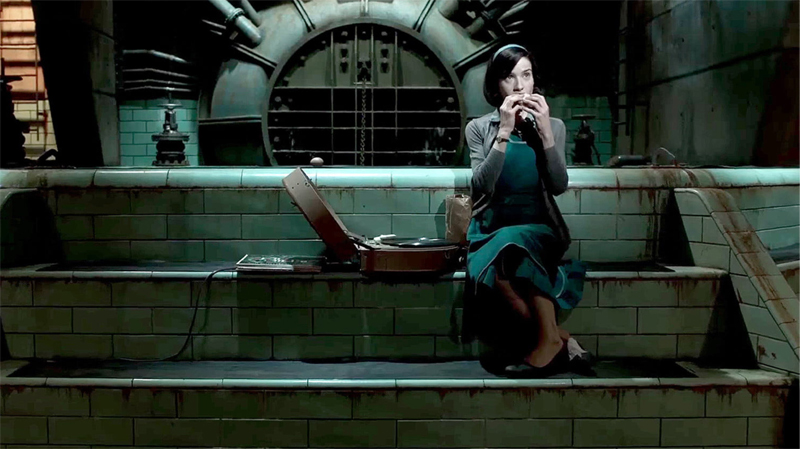 "Watu Wote-All of Us tells the story of two women, one Muslim and one Christian, on a bus in Kenya targeted by terrorists. The movie is based on the true story of the December 2015 attack. As one reviewer put it, 'Watu Wote is a film that sneaks up on your emotions. It starts out quietly, the music is very subtle, and you're not aware that anything too lifechanging is going to happen, until it suddenly does.'
"Lady Bird is a funny and bittersweet portrait of a girl learning how to become a young woman as she negotiates the thornier issues in life, love, friendships and independence. It is led by Oscar nominated actresses, Saoirse Ronan, as the strong-willed fiery teenage girl and Laurie Metcalf, as her opinionated mother. Lady Bird takes a good look at the relationships and beliefs that define us, and the place we call home.
"The Shape of Water, an otherworldly fairytale set in a secret research facility during the 1960s where a lonely female janitor forms an unusual relationship with an amphibious creature hidden away in a high-security laboratory. From the New York Times, "The Shape of Water" is partly a code-scrambled fairy tale, partly a genetically modified monster movie, and altogether wonderful."
"Karen Allen is a talented and versatile actress. Her own choice to go back to theater and smaller projects is what encouraged her to pursue her directorial debut with the Live Action Short, A Tree. A Rock. A Cloud being shown at BIFF 2018. She was in Animal House, Raiders of the Lost Ark and the The Perfect Storm, to name just a few roles.
"Alison Becker is a writer/comedian/actor/producer whom you've seen in countless shows over the years. She is perhaps best known for playing Shauna Malwae-Tweep, the longest running guest star on NBC's "Parks and Recreation." Alison's work has spanned hundreds of television shows, movies, commercials, live comedy shows and more.
"Sophie Faulkenberry, Bermuda born and bred, attended the Royal Conservatoire in Scotland where she received her Bachelor's degree in Musical Theatre. Her 2nd feature film, Block Island is part of BIFF 2018
"Christine Vachon, a longtime producer [Killer Films] and indie stalwart, has an impressive list of independent films to her credit, Still Alice, Boys Don't Cry, Poison and this year's Wonderstruck just to name a few.
"All tickets for the above events can be found at biff.ptix.bm."

Read More About
Category: All, Entertainment, Films/Movies