A total of 43 Archers competed in David Semos Archery and Indigo Archery events at various times and locations around the Island.
Listed are the high scores for Bare Bow [BB] and Compound Bows [CU].
The Bare Bow Over 12 High Scorer was Alana Frith from the Somersfield Academy with a score of 282, while the Bare Bow 11 and Under top scorer was Caitlin Neijmeyir from BHS recording a score of 250. The High Score in the Compound Bows 11 and Under Division was Jayden Masters from the Home School Group with a score of 220.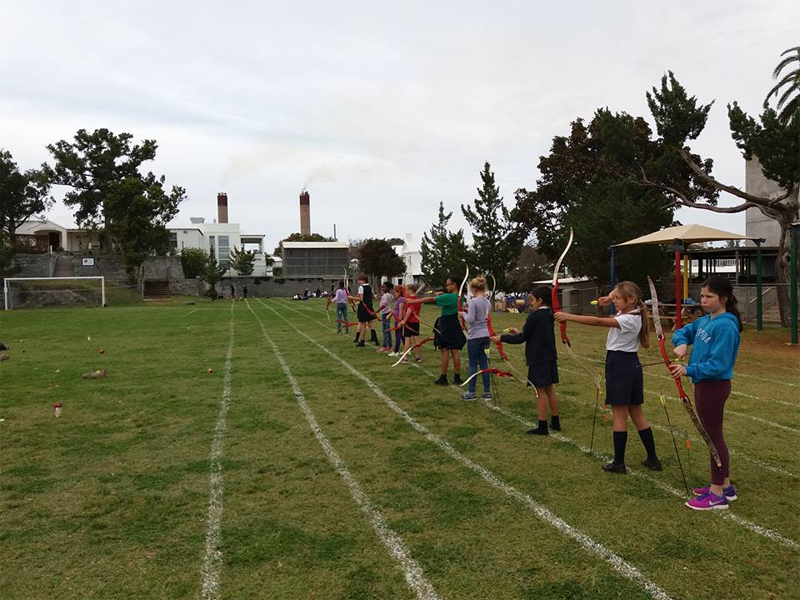 Home School Group
Bare Bow 11 and Under
239 Logan Veira
139 Gus Fresenbruch
Compound Bow 11 and Under
Somersfield After School Archery
Bare Bow 12 and Over
Bare Bow 11 and Under
214 Samantha Osbourne
204 Cameron Simmons
201 Andrew Garside
WindReach Archery
Bare Bow 12 to 15
Compound Bows 11 and Under
208 Liam
185 Ethan Vonhassel
BHS After School Archery
Bare Bow 11 and Under
250 Caitlin Neijmeyir
211 Lelia Duran
208 Makayla Abbott
Archery at The Rectory
Bare Bow 12 to 15
235 Sam Pettit
231 Rowdy Crockwell
190 Cameron Pallett
Bare Bow 11 and Under
St. George's Prep After School Archery / Indigo Archery
Bare Bow 11 and Under
128 Ethan Vonhassel
119 Amia Lightbourne
105 Lian Davis

Read More About