A photo of Bermuda's Tyrone Smith taken during the Commonwealth Games recently ranked as one of "20 great photos," according to the BBC.
Smith, the Bermuda national record holder, advanced through the men's long jump preliminaries to make the finals, where he finished 10th recording a top leap of 7.79m.
Apart from being an excellent long jumper, Smith also appears to be quite photogenic, as this is not the first time he has earned accolades of this nature, making the "sexiest Caribbean Olympian list" in 2016, and causing excitement on Twitter back in 2012 with his dance moves during the Olympic opening ceremony.
Photo via the BBC: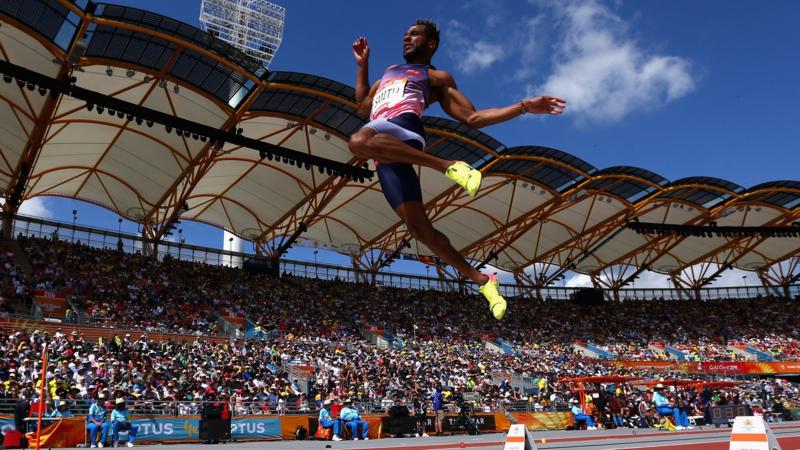 South Africa's Luvo Manyonga won the gold medal, setting a new Commonwealth Games record of 8.41m, while Australia's Henry Frayne won the silver and Ruswahl Samaai of South Africa won the bronze.
Smith was one of an 8-strong Bermuda team at the 2018 Games, along with Tyler Butterfield, Tre Houston, Kyle Webb, Flora Duffy, Micah Franklin, Erica Hawley and Tyler Smith.

Read More About