[Written by Don Burgess]
Bermuda beat out Guyana to be the hosts of the 2020 Carifta Games.
And Bermuda National Athletics Association President Donna Raynor is confident that our island "will put on an even better show than we did in 2012," when Bermuda last hosted the contest.
Initially, four other countries put in bids – Trinidad & Tobago, Curacao, and French Guiana, but they all backed out.
Mrs Raynor said Guyana put its intention of bidding for the Games at the Carifta Congress on Monday. She told Bernews "Guyana gave a very passionate speech on why they wanted the Games."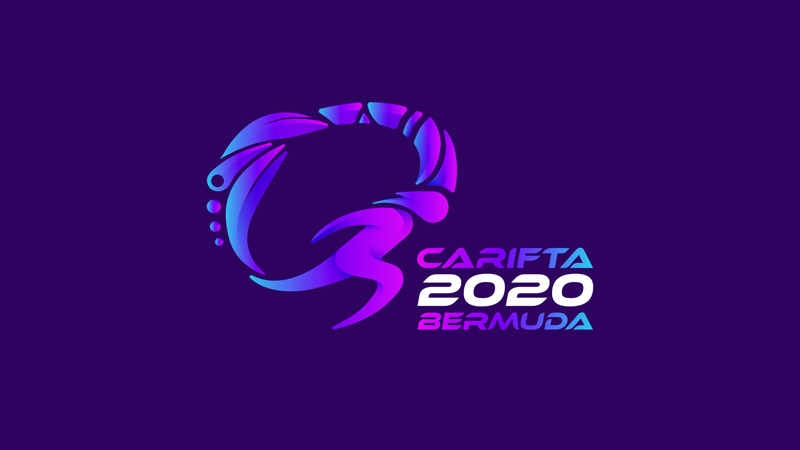 The BNAA President said countries wishing to host the Games should signal their intention three years in advance as they have to get their Government's blessing first, which Bermuda received in 2017.
"We received the approval from Government that they would support the event. Fortunately, for us, we have the template from 2012, so there was not much that we had to do to pull together the information needed for the bid for 2020."
Her son, Domico Watson, designed the logo for the 2020 Carifta. She added, "I had put together a very professional and informational presentation with our new Carifta logo which was very well received even to the point other countries want to use it as their bid template."
She said, "We are very excited about the Games being held in Bermuda once again, and I have no doubt we will put on an even better show than we did in 2012.
"We have had so many persons in Bermuda asking us when we would have it again and several of the Caribbean countries wanting to come back to Bermuda."
Mrs Raynor said it's no coincidence that Bermuda has hosted Carifta eight years apart in 2004, 2012 and 2020.
"I try to bid for the years when it is the Olympic Games as people are really interested in athletics during that time of the year as they are looking to the Olympics, so they are already pumped up."

Read More About