After eight completed races in the Overall Series for the International One Designs, Chester, NS's Peter Wickwire has moved to the top of the leader board with 21 points.
Bermuda's Martin Siese is 7 points behind and Fisher's Island's Rugg & Burnham are close on 29 points. Wickwire had a great day today with his worse finish being a 5th. Siese, however, consistently finished middle of the fleet making his aggregate points higher.
Photo courtesy of Somers Kempe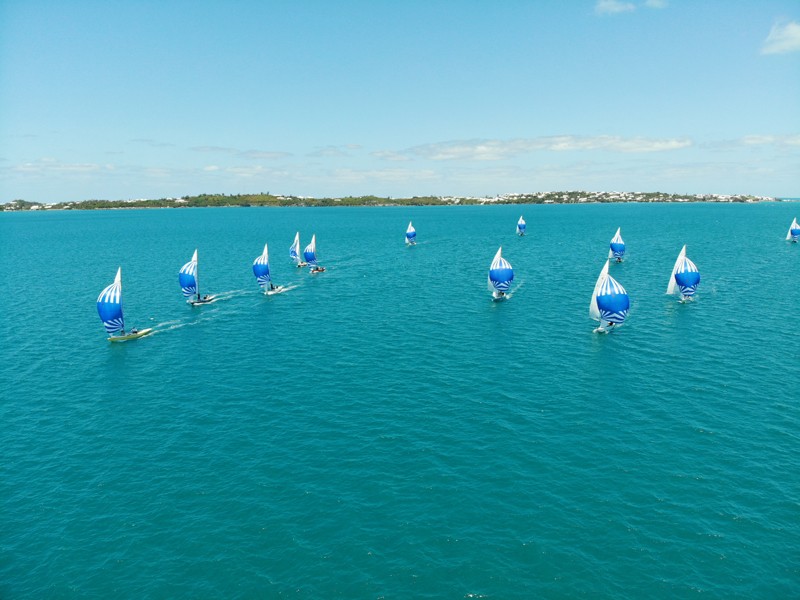 The first race of the day was the final race for the B. W. 'Jordy' Walker Memorial Trophy [Series A]. This race has provisionally been won by Peter Wickwire on count-back over Martin Siese – both finishing on 13 points. Peter Rugg and John Burnham finished third.
Series B [Richard Kempe Memorial Trophy] has completed two races. John Corby, representing the UK Daring Fleet, of Corby Yachts is currently leading with Timothy Dittrich of Marble Head, MA, second; Peter Wickwire in third.
There are four more races left to complete the B Series and Overall Series and tomorrow is a schedule lay day for the fleet. Racing continues on Thursday at 12:00 in the Great Sound.
Read More About