[Opinion column written by Glenn Jones]
I attended my 20-year prep school reunion last week. Something interesting happened.
In the inevitable conversations about family and career, a handful of my former classmates leaned forward to hear me talk about my work at the Bermuda Tourism Authority [BTA]. These old pals had visited here before, but hadn't in a while. They wanted to know what's new, what's different. I think they were searching for a reason to come back. Fortunately, the past few months left me with a lot to say.
I told them Outside magazine crowned Bermuda Best Island for adventure travel this year. Non-verbal responses couldn't hide their surprise. I reassured them it was no mistake.
I told them about fly-boarding, paddleboards and a high ropes course on Paget Island not for the faint of heart. Then I showed them the cool story recently posted about all three on the Ask Men website.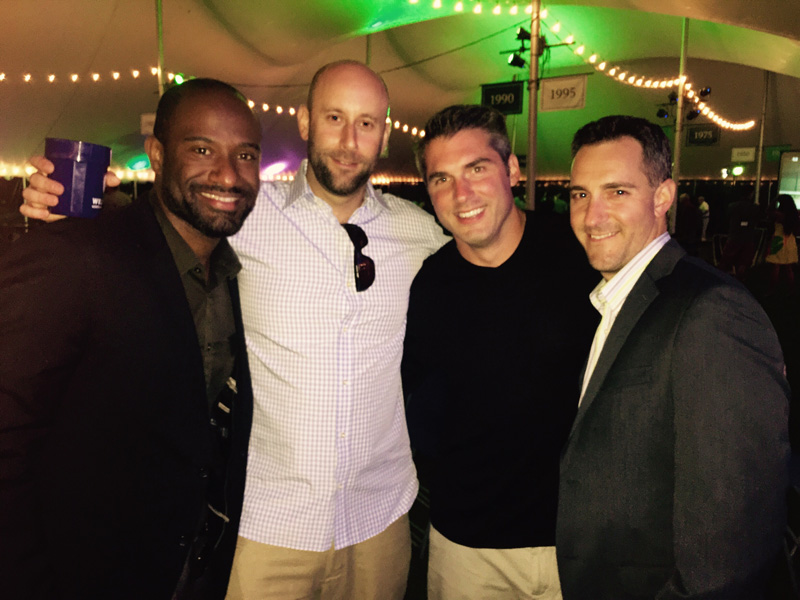 I mentioned the refurbished Railway Trail in Hamilton Parish – spectacular for mountain biking, jogging and walking. I testified about running and walking trails I've tried the world over, but "the best I've ever seen is just a stone's throw from my bedroom window".
You should have seen their eyes get wide when I mentioned cliff jumping. That was the best reaction. I whipped out my iPhone and showed a quick video – six from the BTA team cliff jumping at Admiralty House Park in March. "That's our CEO," I pointed out as they watched Bill Hanbury's age-defying leap.
They were impressed. Not only with Bill's courage, but with this reimagined place. It turns out in all their visits to our island, adventurous hadn't occurred to them as the right adjective. Their minds were changed. Seeing is believing.
My Massachusetts prep school story is a microcosm of a BTA mission. To grow the next generation of Bermuda travellers, unique, adrenaline-inducing, Instagram-worthy experiences are a must have. Travellers under 40 – particularly millennials – demand it.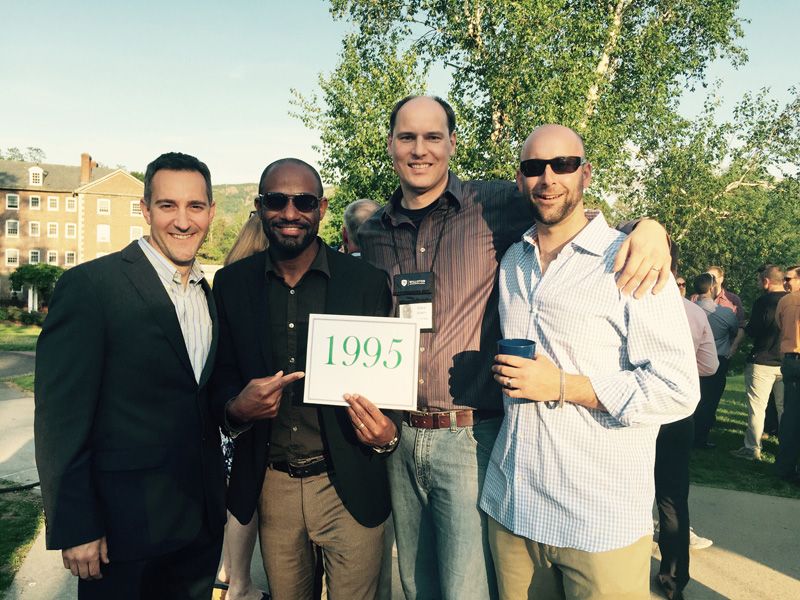 People of this age, of which I am one, live online and on social media, and according to what's out there right now, Bermuda is making a strong case for the vacation they covet. Bermuda is the cover story in Triathlete Magazine. Yahoo Travel is giddy about eight adventures it tried on-island. Men's Journal suggests cliff jumping in Spanish Point is a lure for travellers even greater than our pink sand beaches on the south shore. How's that for a new way of thinking! And just wait until adventure photographer Jimmy Chin's Bermuda assignment goes live in Conde Nast, sure to electrify his 663,000 Red Bull-chugging followers on Instagram.
These magazine accolades, travel writer endorsements and social media prophets are not accidental. They're part of a BTA strategy which includes pitching to the right publications, hosting the right influencers and investing in the kind of new experiences youthful, upwardly mobile travellers tell us they want. Think hydro-bikes and Tobacco Bay bonfires – both off the ground recently, both partially funded by the BTA.
Of course, we're not done yet. Not by a long shot. This crowd will expect us to inject better food, beverage and nightlife on public beaches. They'll want the option to stay in vacation rentals with their friends, expecting quality standards will be met. They want WiFi, they want convenient transportation late into the night and they'll want to visit local havens like Art Mel's with the same lust typically reserved for hallmarks like Swizzle Inn. This is the future.
The BTA is reaching for that future, successfully. Judge not by its words, but by the volume of media coverage generated and the small businesses created to chase young travel money. Judge also by the reactions from well-travelled 30-somethings in my Massachusetts microcosm. Minds were opened and a vacation destination they thought they knew was reimagined. All of that before I got to the part about a little boat race called America's Cup.
- Glenn Jones is the director of public and stakeholder relations at the Bermuda Tourism Authority and part of the Williston-Northampton School class of 1995. He posts regularly about the international media coverage of Bermuda Tourism on the BTA corporate Facebook page.
Read More About