Rosewood Bermuda announced a partnership with Cliff Drysdale Tennis, with the company set to "manage Rosewood Bermuda's tennis facilities and reimagine the resort's tennis program."
"The resort's comprehensive renovation was an opportunity for us to enhance every aspect of the resort experience, and we are excited to be partnering with an internationally renowned management company at the forefront of tennis to transform the tennis experience at Rosewood Bermuda," said Paul Telford, managing director of Rosewood Bermuda.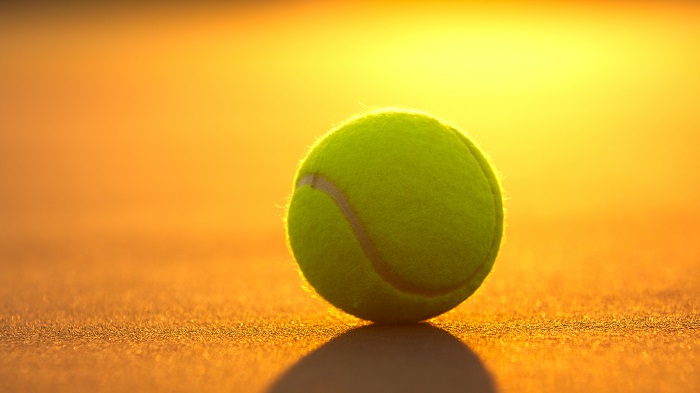 "As the first partnership of its kind on Bermuda, this will not only enhance the tennis experience at Rosewood Bermuda but will also elevate Bermuda as a larger tennis destination."
"Our partnership with Rosewood Bermuda is exciting on many fronts," said Scott Colebourne, vice president of operations for Cliff Drysdale Tennis. "The great facilities and incredible location will allow for the ultimate tennis experience for both local players and resort guests.
"We're ready to make Bermuda a premier tennis destination. In addition to the playing benefits, we see great opportunities for Bermudian junior players to travel to Cliff Drysdale programs in the USA on scholarships, as well as increased tennis professional training and employment opportunities."
The company said, "The resort's new tennis program will be led by Yana Orlova, the newly appointed Director of Tennis. An accomplished player who has competed professionally on the ITF Pro Circuit, Orlova brings a wealth of tennis playing, coaching and management experience to the resort.
"Before joining Rosewood Bermuda, Orlova served in key roles at multiple CDT-managed locations, including Stratton Mountain Resort and the Omni Amelia Island Plantation where she oversaw a successful adult program and customized tennis travel packages for resort guests.
"Rosewood Bermuda is pleased that Orlova will be joined by local Bermudian Ashley Brooks, who will serve as a Tennis Professional. In this role, Brooks will facilitate tennis lessons, day camps and clinics that foster guests' passion for the sport. Brooks previously worked at Rosewood Bermuda as a guest tennis professional before joining the team in a full-time capacity.
"Founded in 2001 by International Tennis Hall of Fame member Cliff Drysdale and partner Don Henderson, Cliff Drysdale Tennis specializes in daily tennis operations and management for resorts, hotels and private tennis clubs; sports design and construction consultation for companies interested in building world-class tennis facilities; tennis educational programs, summer camps, clinics and retreats; and resort, hotel corporate outing planning and leisure operations.
"This partnership builds upon the existing relationship between Cliff Drysdale Tennis and Gencom, the Miami, Florida-based investment firm that recently acquired Rosewood Bermuda. Gencom has successfully launched partnerships with Cliff Drysdale Tennis at two of its existing properties. "

Read More About