A JetBlue flight diverted to Bermuda this morning [June 12] after a passenger on board took ill. The plane landed safely at approximately 12.00pm.
JetBlue flight #861 had departed Boston Logan International Airport this morning and was on route to Luis Munoz Marin International Airport in San Juan, Puerto Rico.
Bermuda Fire and Rescue Service personnel along with airport representatives met the arriving flight at the main terminal. The passenger was transferred to an awaiting ambulance and transported to King Edward Memorial Hospital for treatment.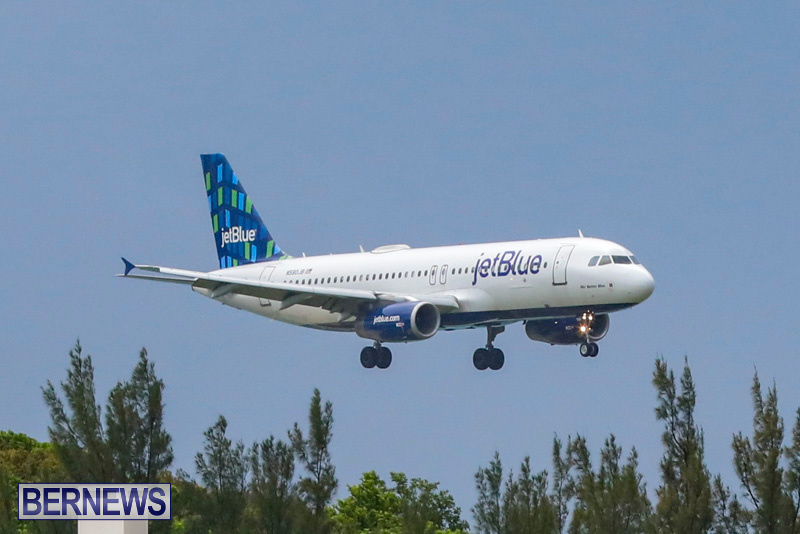 Read More About